The Arts of Reconnection and Presence
Steeped in rich history and artwork, Orvieto, Italy has proved to be the essential meeting place for students and professors alike to experience the interconnectedness of art, faith and history.
When John Skillen (pictured below) created the Gordon IN Orvieto program nearly two decades ago, he carefully considered the effects it would have on the city and its residents. Skillen pledged that the program and its many participants would remain respectful guests: "We wanted to contribute to the city as guests. By inserting ourselves into the community, we strive to create art and teach academics that help us serve the city."
In 2004, Skillen introduced a public extension of Gordon IN Orvieto that further serves its city: the Studio for Faith, Art and History. Through education and activities, the Studio seeks to reconnect art, faith and history to one another. In celebrating their intertwined nature, the Studio serves as a bridge between people of different religious and cultural backgrounds.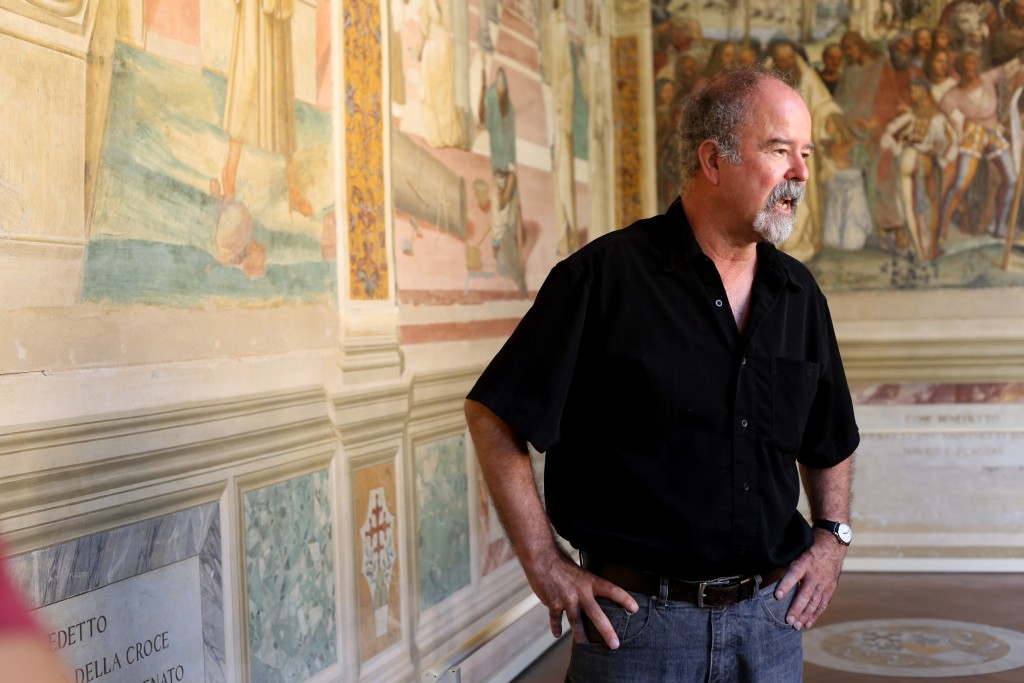 This summer, through funding from the Lilly Fellows Program, the Studio hosted a three-week seminar attended by 12 professors from Catholic and Protestant liberal arts colleges. Italy has primarily Catholic roots, but its diverse culture provides the perfect middle ground for those of differing denominations to explore the gap and learn from one another.
"Church communities do not always include art as part of communal service," says Skillen. "For this particular seminar we were restoring the idea that art serves within every community."
Though technically separate entities, the Gordon IN Orvieto program and the Studio share this in common: teaching the lost art of real presence. Skillen explains that the inspiration for the Studio stemmed from a book by priest and art historian Timothy Verdon, Art, Faith, History: A Guide to Christian Florence. This tour book looks at Italy's art, faith and history through a Christian lens and allows for a deeper process of thought than a traditional tour book might offer.
Verdon's book, and the Studio it inspired, provide a rich, fulfilling education about Italy, a culture that can be discovered only by being fully present. During dinner with the Lilly Fellows, participant Brian Johnson shared Adam Zagajewski's poem "I Walked Through the Medieval Town," which captures the essence of timelessness for Italy—experienced only when one is truly present.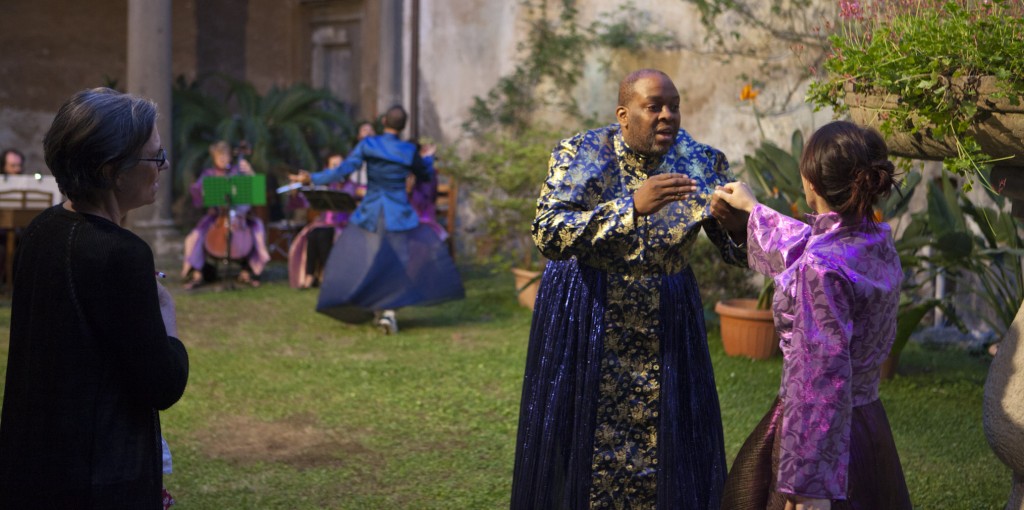 This summer, Gianna Scavo '17 is serving for the second time as the Studio's intern—documenting events and managing the website and blog. She's learning to balance the art of being productive and present. "The first time around, I had to force myself to see with my eyes and not through my lens," she says. "Leaving my camera behind in the convent where we stayed was painful but very well worth it. I got to know the people in the community and began to integrate myself within the city to a point where simply taking photos wasn't the sole point of me being there."
For future students with eyes on Italy—whether studying at Gordon IN Orvieto, participating in the Studio, or merely traveling through—Gianna offers this advice: "See the place you're in and let it speak to you. I often reflect on this quote by E. M. Forster from A Room with A View: "The true Italy is only to be found by patient observation."
By Alex Rivera '16, English language and literature