The Cause for Leaving a Trace
A version of this article appears in the spring 2019 issue of STILLPOINT magazine under the title "Vocation as: fullness"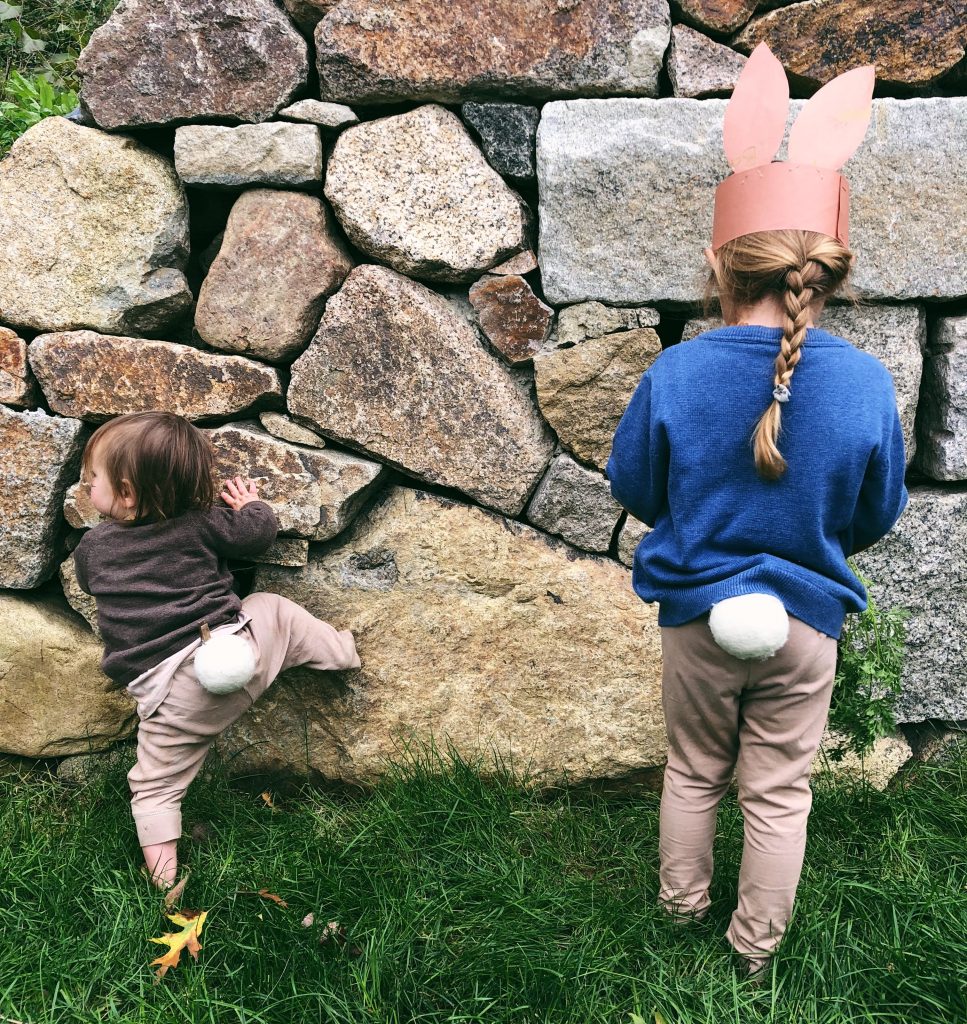 In a little brown farmhouse belonging to Abby '10 and Johnny '08 Ytzen-Handel, a tea kettle lets out a wobbly whistle as four-year-old Anna hops onto a stool, wooden spoon in hand, to stir something in a 20-quart stock pot. Inside, hand-me-down baby blankets are simmering in a dye bath, which turns the white cotton a dusty pink. It's the same natural dye technique Abby and Anna used back in October when, instead, two pairs of small pants were simmering in the stock pot with black tea bags. In time for Halloween, those freshly dyed pants, some penciled whiskers, and two white pom poms had transfigured Anna and her little sister, Evee, into Peter Rabbit and Benjamin Bunny.
How the Ytzen-Handels live illustrates what is important to them, and so it can look different than what many people have grown accustomed to in 21st-century America. Halloween costumes are adapted from existing clothes, garden herbs are gifted in Yankee swaps, yogurt and bread are made from scratch, and plant species are a regular part of childhood vernacular.
The call to stewardship runs deep for Abby and Johnny, coloring everything from how they parent their children to how they earn an income.
Their farmhouse in Essex, MA, is both a home and a demonstration spot for Modern Homestead, an ecological landscaping and design company the Ytzen-Handels started in July of 2016. Together, Johnny and Abby design properties that mimic natural ecosystems and are concerned with the health of the larger ecosystems around them.
Keeping in line with the practices of permaculture, their goal is to create meaningful connections between people and their natural landscapes. The work, Abby says, is people-oriented. It's helping their clients create homesteads of their own. Each design is custom, depending on what each client wants to use their land for. Some want to grow food or medicinal plants or create an ecosystem that supports pollinators (like bees and butterflies). Sometimes, their clients just want a yard that is beautiful.
"When we first heard about permaculture, it was like we finally found what we were looking for. Permaculture was an aha moment for me," says Abby. "It perfectly synergizes my love of design and outdoor spaces, my faith and feeling the call toward stewardship."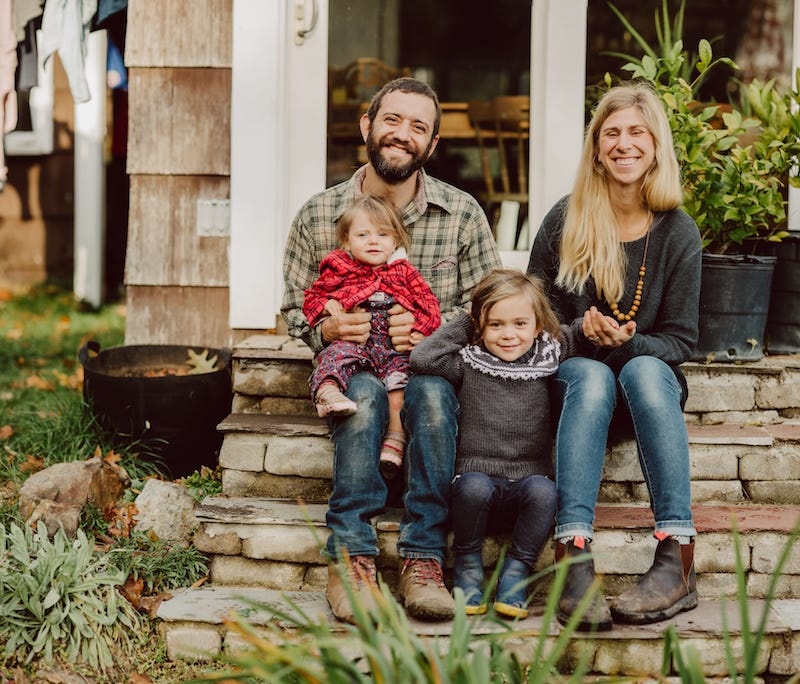 This notion of stewardship changes the way Johnny and Abby see phrases like "reduce your environmental footprint" or "leave no trace." Those maxims imply that, at best, humans are benign. But, the Ytzen-Handels and other permaculturists are giving rise to a new understanding: that humans can also improve upon what's already there.
"When our impact becomes positive," says Johnny, "our footprint becomes something we want to leave."
And it shows that humankind does more good by being here—than by not being here at all. On their homestead and on those belonging to their clients, the Ytzen-Handels are showing just how beneficial it is to leave something human behind—and how attainable it can be.
"Not any one person is going to fix the problems we have in one day, in the garden," says Abby. "But what are the small, incremental things a person can do to try to make a positive impact. Some people feel like they have to do something earth shattering, like saving the planet. Or they can't do anything, because nothing matters. Both of those seem unlikely for any one person. You're a person. Things you do matter. There's so much value in those everyday acts of love and kindness."