When Patience Guides a Working Mother's Ambition
A version of this article appears in the spring 2019 issue of STILLPOINT magazine under the title "Vocation as: Worship."
Wife, mother, vice president: the three leading roles that Florecita (Carías) Mejía '08 plays daily. An ambitious businesswoman originally from Guatemala, Mejía has her hands full between having three children, a working husband and a leadership role at Bank of New York (BNY) Mellon.
Mejía's secret to balancing family life with her climb up the corporate is a practice born of lessons she learned at different points in her journey and in various contexts. Allowing her faith to pervade all areas of her life, Mejia makes an effort to faithfully pursue God's calling, but patiently lets him take the lead.
One of the lessons that continues to influence Mejía's life occurred on a Gordon mission trip to an impoverished area of Guatemala, when an invitation to lunch became an earth-shattering encounter. "[The family] barely had electricity in their home, yet they made us the best meal and even had gifts for us to bring back home," she remembers.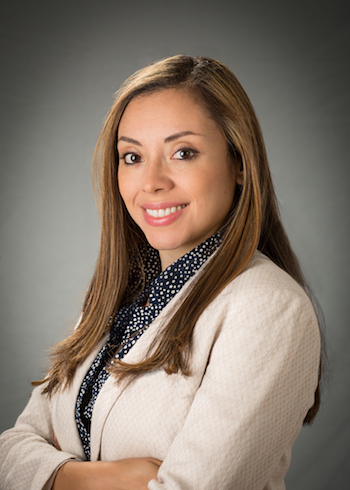 Suddenly, the business and accounting double-major's pursuit of a finance career seemed in vain. "God, there is so much need in this world, but I'm going into a career that is not focused on the poor," she prayed, convicted. "Is business and accounting really where you want me, or do you want me in missions?"
Disillusioned, she sought wisdom from her pastor, Dr. Roberto Miranda, who quelled her fears and transformed her vision. "You may think that there's no need in the business world for you," he told her, "but I can tell you that there is. . . . You minister to people not just by going on a mission trip or by being a pastor—[but by] how you lead your life in the business world."
Invigorated with the mission to bring faith to the workplace, Mejía began working at BNY Mellon immediately after college and encountered another lesson. "As an entry-level young professional, sometimes you get a little bit antsy," she says, "You want to be the vice president the next day. You want to climb the ladder really quickly."
She succeeded and is now a vice president at BNY Mellon, but rising to the top of a large financial corporation was not a straight path. So, Mejía kept Dr. Miranda's charge in mind. With patience, perseverance and prayer, she pursued excellence in all facets of her work.
When she became a mother, Mejía experienced a new side of ambition in the workplace: the battle for personal time, especially when she and her husband both work long hours in finance. "You have to really be able to manage and juggle a work-life balance," Mejía says. "It's not 50–50 for us; [we're] both [giving] 100."
"Whatever you set your mind to, do it as an act of worship, and put yourself aside for a little bit," Mejía says. "Sometimes we want to get in there and make that money. We have goals in life like any other human being, but sometimes you need to take a step back and say, 'Lord, work in this area and guide me.'"