Trading Lab Coats for Broadway Costumes: Grad Olivia Buelow's Gig in NYC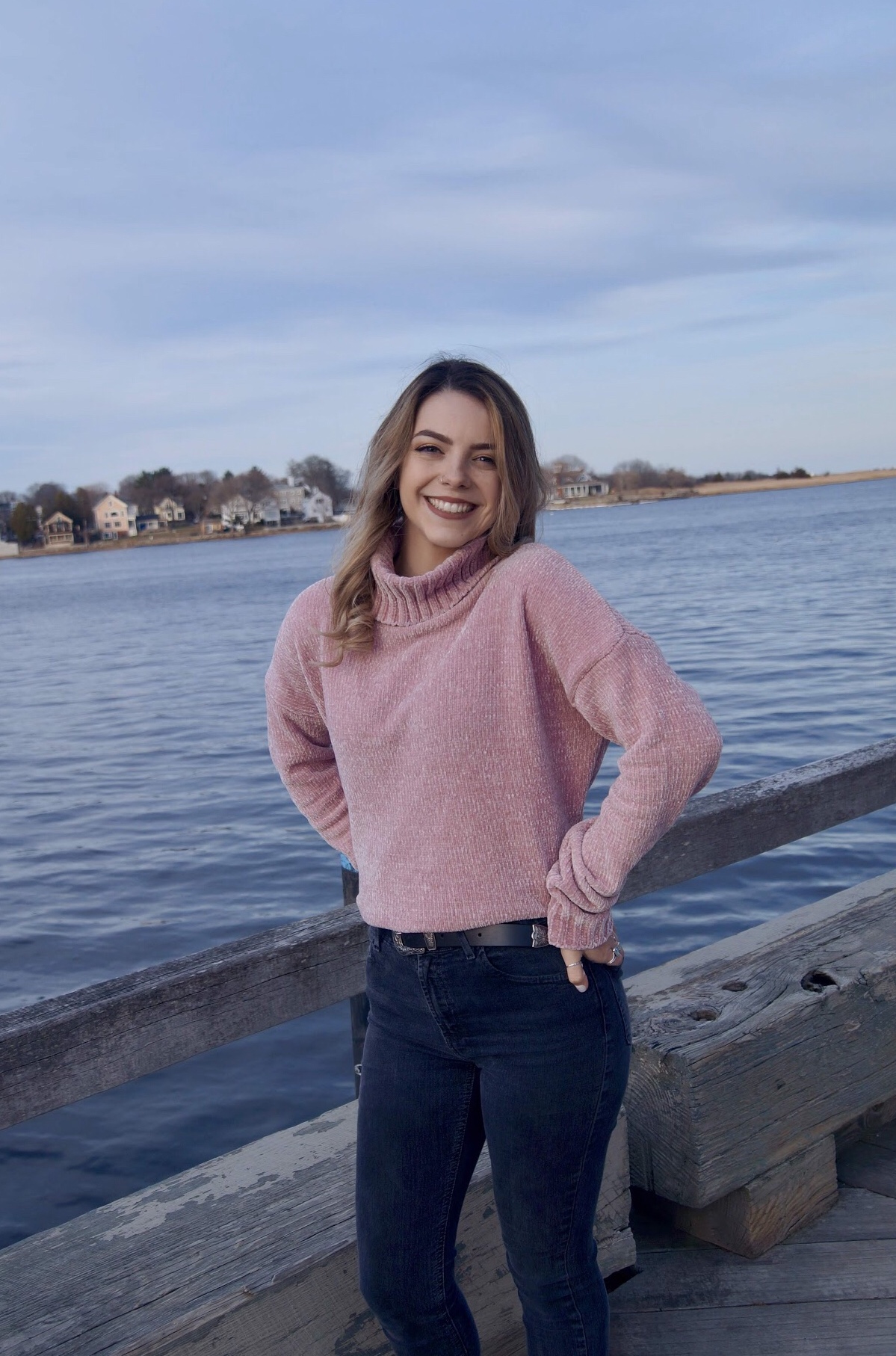 When Moulin Rouge! The Musical opened last night, it was a classic New York City affair. A star-studded audience of celebrities and top critics filled Broadway's Al Hirschfeld Theatre; dancers kicked for the can-can onstage; Christian and Satine fell in love before everyone's eyes in "Elephant Love Medley." And backstage, behind the lights and set, Gordon grad Olivia Buelow '18 played a vital, if unseen role: wardrobe dresser.
Over the course of the performance, she covered around four miles helping dancers make quick costume changes, chasing down missing gloves and grabbing her needle and thread, with seconds to spare. "This show is the craziest I've ever worked," Buelow says. "You get sweaty. You get nervous. It's a lot of pressure, but I absolutely love it. You're helping create something absolutely magical that brings joy and excitement, and you hear the audience going crazy."
But the glamour of Broadway was not where Buelow expected to find herself after graduating. Her years studying psychology at Gordon sparked an interest in neuroscience, an ambition for graduate school and a goal of eventually entering the mission field.
After lending a hand as a wardrobe dresser for a few Broadway in Boston shows—including Hamilton and Moulin Rouge's preproduction tour—she landed a full-time gig for the musical's official run in New York City. Though her goal at the time was to earn a little post-college cash, she, just like the actors, started to fall in love. Cast and crew who discerned her knack for wardrobe during Moulin Rouge urged her to take the job, and so the magic of theatre brought Buelow to New York in the spring.
Making that magic happen, Buelow has learned, takes a good deal of effort. Between phases of preproduction, rehearsals, previews and now official performances, her days often begin with early hours and end with late nights in the theatre. Throughout a day of work, she stitches, repairs, steams and dresses. "A lot of the costumes do get torn, just through a performance," she says. "This is a very, very heavy dance show." A former track and field athlete at Gordon, Buelow appreciates her javelin strength training—"Those can-can skirts are heavy!" she says.
Another valuable lesson she took from her Gordon is learning to read people and detect personality types as a psychology major. "As a dresser, you tend to hear everything that's going on, because we stay a little more hidden, but the cast will vent to you. I've found I'm able to comfort them in ways that they haven't felt with a dresser before."
A Broadway theatre looks different from the stereotypical mission field, but Buelow says it has become a space for her to minister. "I tend to bring my faith here a lot more than has been seen in Broadway," she says. "There's so much going on in theatre, that sometimes it's easy to get caught up in it. Maybe God wants me to help save some people, or bring them some peace, because this is an industry where there is a lack of belief."
Just as the cast finds refuge in Buelow's warmth, she finds respite in attending church. Often overwhelmed by the long hours and homesickness, Buelow says making time to read the Bible and attending Hillsong NYC are the routines that keep her going. "That's what's filling my cup right now," she says, "and what I have to lean on."