9 Christmas Gifts for All Kinds of Enthusiasts: 2020 Edition
This article originally appeared in the 2019 Christmas Gift Guide on The Bell, but has been updated to include new board games, songs and books.
---
Chances are, if you're reading this you still have some Christmas shopping left to do and you're in need of some fresh ideas. The Bell has you covered. We've put together a three-part Christmas Gift Guide that shows a little love to Gordon alumni, and helps you find that special something for that hard-to-shop-for-somebody.
For board game enthusiasts
Co-owner of The Castle Board Game Café Kevin Grant '09 recommends:
Avalon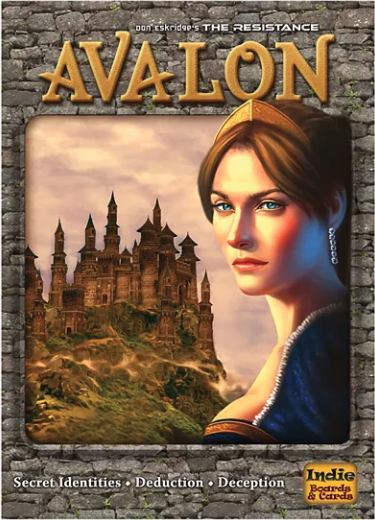 Perfect for: quick talkers and masters of the social game
Want to sow seeds of distrust and discontent between all your friends and family this holiday season? If you answered "yes," then this is the game for you. In Avalon, you take on the secret mantel of either a loyal servant to Merlin (good guy) or minion of Mordred (bad guy) and then vote on who should be sent on vital quests for the kingdom. If you're on Merlin's team, it's up to you to weed out Mordred's minions and vote only for the loyal servants of Arthur. If you're on the side of evil, your mission is to work with your fellow minions to sow distrust and get yourself elected on the mission so you can destroy it from within.
Horrified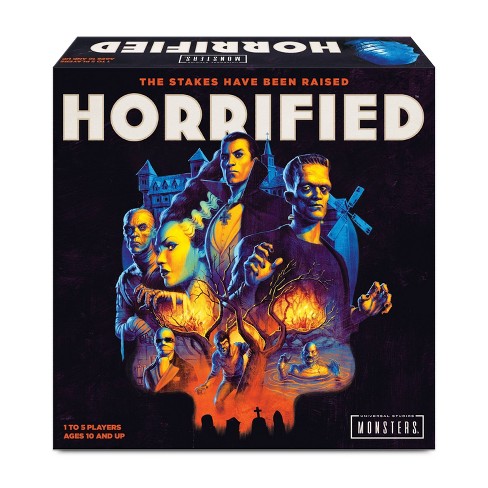 Perfect for: players who want to choose their own level of difficulty
If the game above is too dastardly and combative for you, then team up with your household to stop monsters in the self-contained cooperative game, Horrified. With varying levels of difficulty, you have the option to start simple or go big. Your collective goal is to tackle the worst of the Golden Age movie monsters. Follow clues and run around the city to defeat the likes of Frankenstein, Dracula, the Wolfman and the Creature from the Black Lagoon.
Paku Paku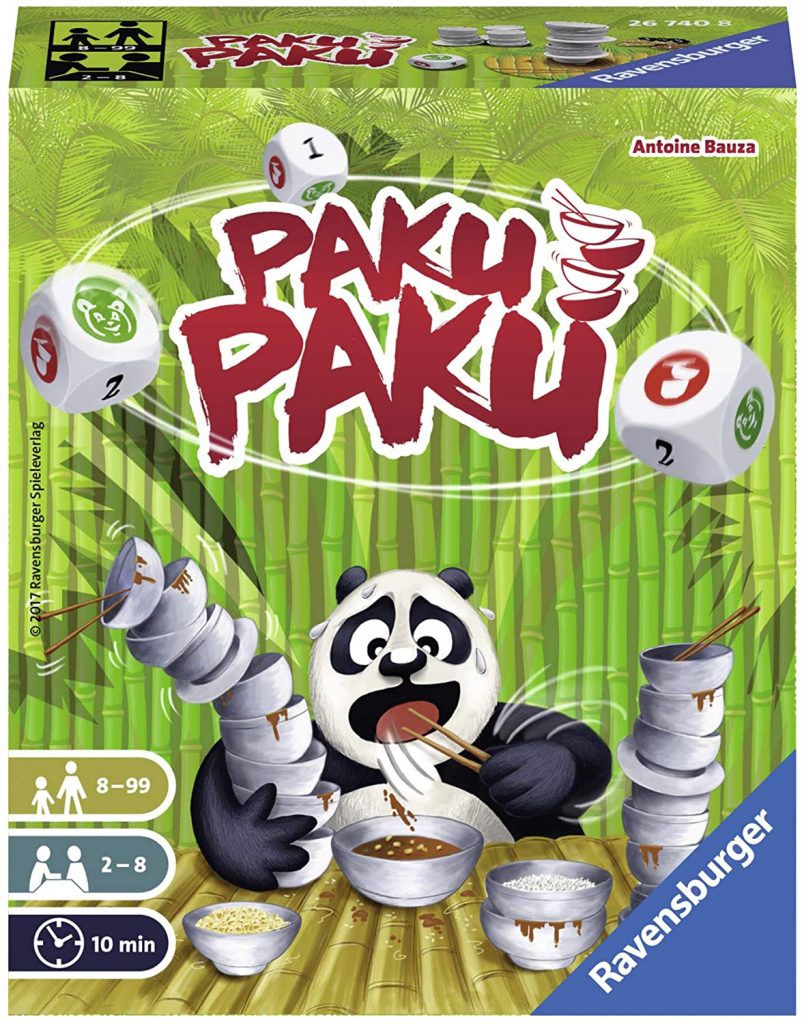 Perfect for: learn-as-you-go types who prefer a little chaos (and like to skip complicated instructions)
If you're short on time and want to spend more minutes playing the game than learning how to play it, then Paku Paku is right up your alley. It's a chaotic, action-packed dice game involving hungry pandas and stacking dishes that can be learned in less than a minute and played for as long or as short as you like.
All of these games can be purchased online or at The Castle Board Game Café storefront in Beverly, MA!
For the audiophile who needs a new earworm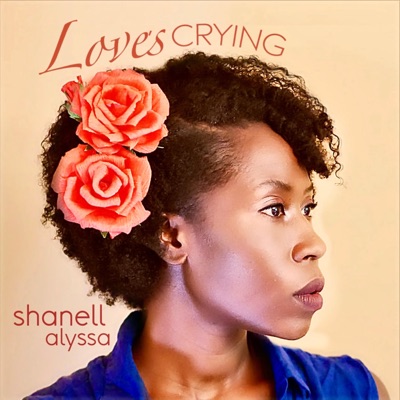 Buy singles and EPs from Boston-area singer, songwriter and musician Shanell Alyssa Percy '14. Her music explores "the intersections of art and social action," draws from the Black gospel tradition and includes elements of neo-soul, R&B and folk. In 2019, Shanell Alyssa made WBUR's list of top 21 Tiny Desk Contest entries from Massachusetts. Listen to her music now on Amazon, Apple Music and Spotify. And watch her new music video "Love's Crying" on YouTube.
For those close to completing their Goodreads Reading Challenge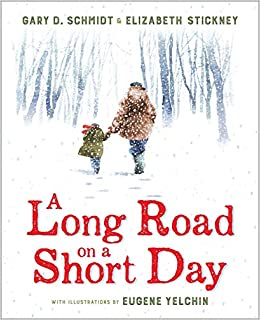 There is a lot we can recommend in terms of award-winning children's and young adult literature. For starters, two-time Newbery Honor winner Gary Schmidt '79 has a new book out called A Long Road on a Short Day. The wintery tale, aimed at young readers (ages 8–10), is about a father who takes his son on his first trading adventure in the hopes of returning with a milking cow. Some reviewers have applauded it's Little House on the Prairie-esque charm and homespun feel.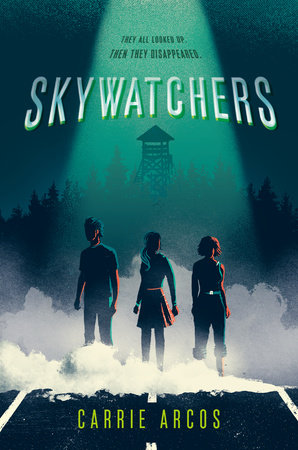 Fans of YA, science fiction and the Netflix Original Series Stranger Things can enjoy Skywatchers, the latest installment from National Book Award finalist Carrie Arcos '95. The story is set during the Cold War and follows a group of high school students as they volunteer to keep an eye out for Russian missiles and discover a UFO instead. You'll definitely want to read it before the movie comes out. The pandemic may have thrown a wrench in production, but the story has been optioned by The Gotham Group (known for producing the Maze Runner series) and will be directed by Thor Freudenthal (known for Diary of a Wimpy Kid).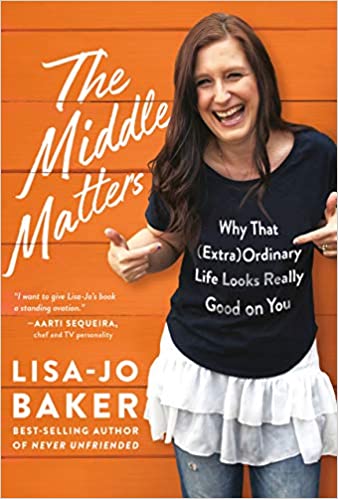 The final book—which may be familiar to those of you who read our Christmas Gift Guide last year—is a collection of short essays from writer and podcast cohost Lisa-Jo Baker '98 called The Middle Matters: Why That(Extra)Ordinary Life Looks Really Good on You. Her raw reflections about being a middle-aged woman encourage everyone to embrace the middle years because they can turn out to be some of the best.
For those who love to shred (in the home studio)
Buy a new sound pedal or power supply from Truetone, founded by Bob Weil '85B. Their sound equipment has been used by some of the best bands around, from U2 to Aerosmith to Bruno Mars to NEEDTOBREATHE. It's perfect for a home studio, church worship setup or even a school talent show or open mic night.
For those who love to shred (at the skate park)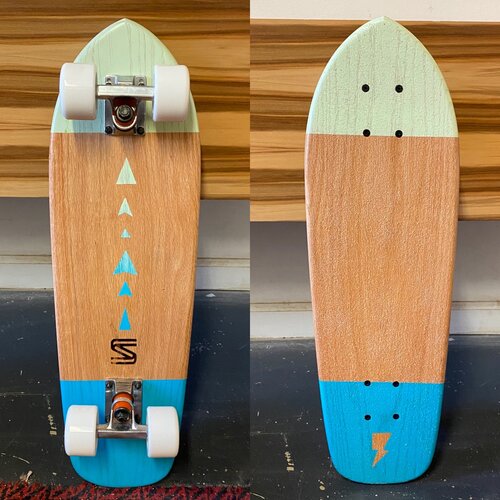 If you have a friend or family member that is into handcrafted short boards, longboards and cruisers, look no further than Maple Built, co-founded by Schuyler Andersen '14 and his older brother Will. Their nonprofit provides woodworking apprenticeships and jobs to at-risk young men living in and around Nashville, TN. While you're there, you might as well order something for yourself, whether you're into butcher block countertops or wall mosaics.
But wait—there's myrrh. Check The Bell this Thursday on December 10 for more gift ideas. Part II is all about gifts that feed the body, the soul and a sense of home.
Photos courtesy of company websites