Jim Belcher '87: President-elect, Providence Christian College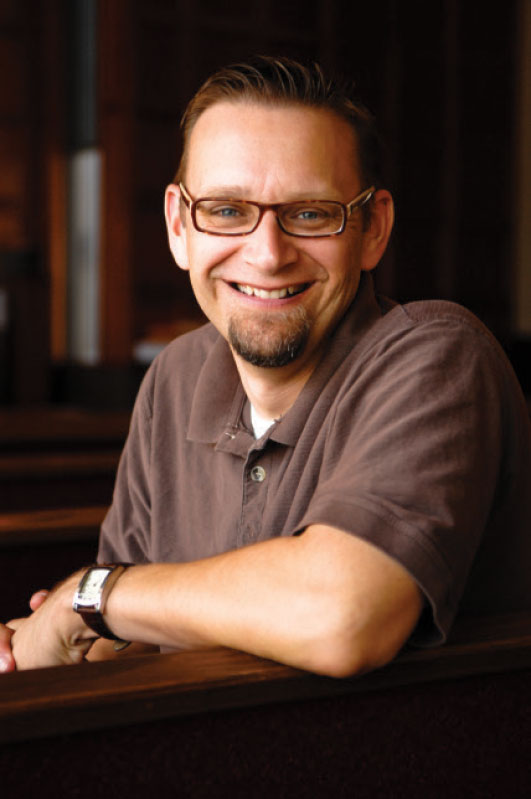 Church planter. Lead pastor. Author. Pilgrim. Professor.
Through all these phases of his career, Jim Belcher has been passionate about ecclesiology—the theological study of the nature and function of the Church. Early in his ministry he struggled with the tensions between traditional evangelicalism and postmodern "emerging" understandings of the Church. He sympathized with many of the critiques of evangelicalism, yet had what he calls "Calvinist misgivings" about the emergent movement's core and direction.
He founded Redeemer Presbyterian Church in California in 2000 as a response to his dissatisfaction. Then in 2009, toward the end of his 10-year pastorate there, he published his first book, Deep Church: A Third Way Beyond Emerging and Traditional (IVP). In it he casts a vision for a concept he borrowed from C. S. Lewis. It resonated with many thoughtful readers: among other accolades, Deep Church won Christianity Today's 2010 Best Book Award, and Leadership Journal's 2010 Best Book Award in the category of "The Leader's Outer Life."
Three years later, Jim's second book, Deep Faith: A Pilgrimage into the Beauty, Goodness and Heart of Christianity (IVP, 2012) made both of these lists again, but with a key difference: Leadership Journal honored the book as the "best of the best" about "The Leader's Inner Life."
A lot happened in the four years in between. After an extraordinarily busy decade—starting and leading a new church, having four children, writing Deep Church, fixing up an old house—the pastor was tired. Not surprisingly, so was his wife, Michelle. Realizing the need for a spiritual rest, Jim left Redeemer Presbyterian and the family set off on a year-long pilgrimage through Europe, pursuing heroes of the faith including C. S. Lewis, Vincent Van Gogh, Corrie Ten Boom and Maria Von Trapp. "I wanted to take a year to walk in their steps," he says, "to read their books again and marinate in their lives—go deeper into their stories and learn from them all over again." Jim and Michelle also wanted their children to have the opportunity to "go deep" into the lives of these men and women. His Pilgrimage volume reports and reflects on that experience.
Back in the States since 2012, Jim is concluding his faculty post this spring at Knox Theological Seminary in Florida, and, this summer, will assume the presidency of Providence Christian College in Pasadena, California. He reports that though some memories of the pilgrimage year have faded, he and his family "will never see the world or God the same way again; we have been changed. . . . Our pilgrimage taught us that the last chapter of our adventure has not been written for any of us, that 'the best is yet to come,' as Casper ten Boom would say."