Summer Research Tries to Fight World Hunger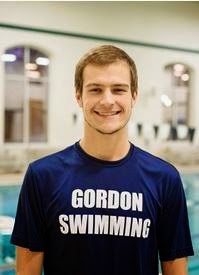 For some, deciding a major is the biggest decision of their college career. But for Austin Drukker '15, when his advisor told him 'just do what you love,' the choice was easy: math. And what started as a few equations has evolved into a double major in economics and math, and a research project to battle world hunger.
Dr. Michael Veatch, head of the Department of Mathematics and Computer Science, approached Drukker at the end of the third quad of this past academic year and presented the idea to him. Veatch reached out to a colleague at Massachusetts Institute of Technology (MIT) to see what projects he had underway, and soon the MIT professor sent Veatch something he was working on for the World Food Program (WFP).
The WFP is an agency of the United Nations that responds to natural disasters or civil conflicts and provides food to people in need. Its programs continue after the crisis has ended in order to assist in rebuilding the community affected. But if there isn't enough food available on the market in that region, how can the agency respond? That is where Drukker's research will come in.
Currently, the WFP is working in Darfur region of west Sudan to establish a food voucher program similar to the United States' SNAP (food stamp) program. In order to accurately predict prices and quantity of food, the program will use a mathematical model that takes into account factors including wholesale prices and transportation costs. "We're not completing the model, but contributing to it," said Drukker.
Since about 80 percent of the model had been completed when Drukker became involved, his research this summer has focused on how seasonality—the changing of weather—can affect food supplies. He also researches whether there is even enough food in the market to meet the needs of the planned Darfur program, using harvest reports from previous years to assess how many people the voucher program can assist.
In an office in the Ken Olsen Science Center this spring, Drukker surrounded himself with maps of the country and literature on the topic. "I spent the bulk of two weeks just reading information," he said. "I hadn't done work like this before, but it's good to experience what research is."
Drukker's 10 weeks of work on this project are funded by an undergraduate research grant he and Veatch applied for before the summer. "It's a great opportunity for people who want to do research," Drukker said.
Students wishing to pursue further study in a specific area have multiple options, including the Undergraduate Research Council (URC). The council exists in order to provide students at Gordon with the funds to cover the costs of attending or presenting at conferences. "If this is something you want to do the funds are out there," said Drukker.
---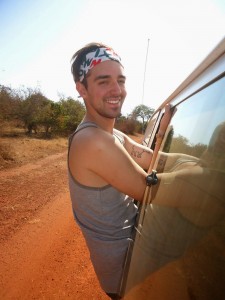 Jesse Steele, '15, is a communication arts major focusing on journalism with a minor in kinesiology. He plans to attend grad school for public health to work in Central America, growing mangos and fighting disease.