Biblical Art Across Centuries and Cultures in 'Discerning Eye' Gallery
While most spend vacation exploring new cities and relaxing on the beach, Sandra and Robert Bowden enjoy passing the time in old "junk shops" looking for art—in particular, art inspired by the Bible. From Jerusalem to the outskirts of Russia to Italy, the two have collected so much biblical art in the past few decades that Sandra wonders if it all will fit in their Cape Cod home, let alone in their suitcase. "Collecting art is a virus, and there's really no antibiotic that cures it," she says.
The Bowdens, benefactors and advisors to the Gordon College Gallery, share pieces from their impressive collection across the United States in more than 10 exhibitions each year, and this fall they're making a stop at the Barrington Gallery. Many of the pieces include Sandra's original works in addition to art she has curated for decades.
Sandra is "a true patron of the arts, and her generosity and hospitality are incredible," says Bruce Herman, Lothlórien Distinguished Chair of Fine Arts.
Over 60 works from the Bowden Collections are on display in an exhibition at Gordon called A Discerning Eye through this Saturday, September 28. This collection spans 14 thematic subjects of the Bible, five centuries of art and several cultural contexts and continents. It includes prints by Pablo Picasso to 15th-century Italian sculptures and creations by Japanese artists.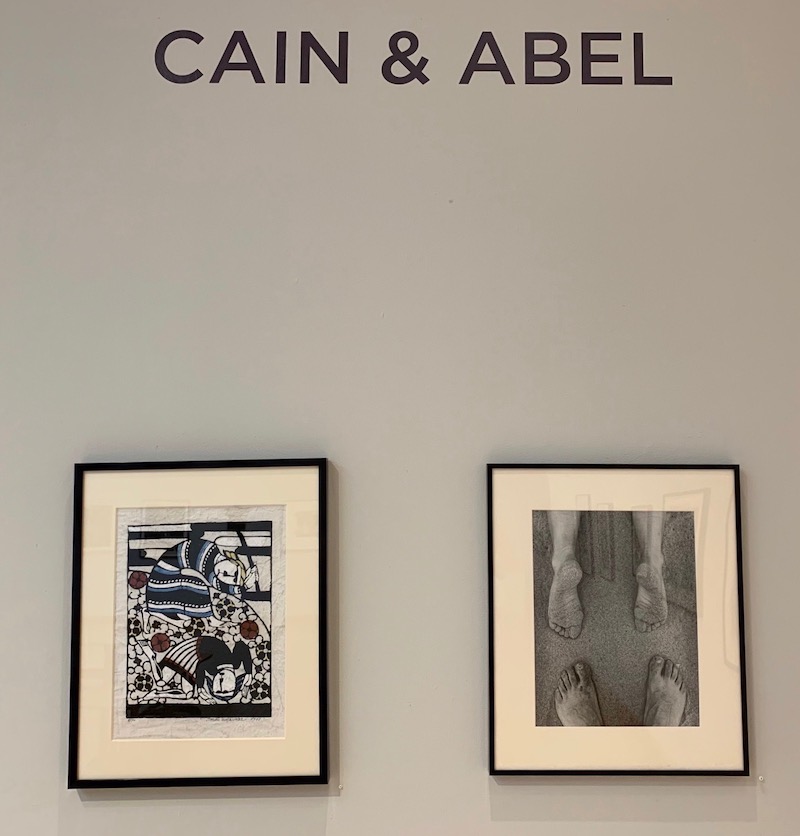 "You've got all of this subject matter, but all the works have drastically different interpretations of the same topics," says Herman, unpacking the exhibit's name. "The artistic vision behind these pieces is key."
In collecting art, Sandra find joy and purpose. "The world needs someone to gather together this fabulous work. It's a testimony that faith has been alive and well for centuries," she said during the College's Gallery talk on September 14.
The first important piece of art she collected was the 57th "Miserere," a well-known print by Georges Rouault. From that point forward, the Bowdens have aimed to preserve art and use it as a ministry, calling themselves "visual theologians." In her time collecting art, Sandra has gathered works dated back as far as 1430.
"For 600 years, different people have cared for this art because somebody thought it was important enough to keep," she said. "I'm just one in a long string of caretakers, and I'm doing it for the Lord, the world and the Church."
The Bowdens consider art as a visual vocabulary or illustration of Scripture, and each piece offers a unique story to its meaning and how it was obtained. "Cain and Abel" (1996) by Roger Varland, for example, is a simple black and white photograph from a bird's-eye view of one man's feet while standing and another lying down in front of him, representing the sudden death of Abel.
"Making art is a doxology," says Sandra, "and my goal is to reeducate the Christian community to its own visual heritage."
A Discerning Eye will be on display in Barrington Center for the Arts Gallery through September 28.
By Ellian Chalfant '22, communication arts and Spanish