'Creating a world onstage': Hamilton's Revolutionary Mosaic of Culture
"Revolution's happening" today on Disney+ as the hip-hop musical hit Hamilton arrives in living rooms around the world. In only five years since opening on Broadway, the Pulitzer Prize-winning drama about founding father Alexander Hamilton has grossed over $1 billion in ticket sales and become a groundbreaking symbol.
The occasion for Hamilton to reach new audiences and fanatics alike could not be timelier. As a gesture of goodwill to fans enduring stay-at-home advisories during the COVID-19 pandemic, Hamilton creator Lin-Manuel Miranda announced the musical would be released more than a year earlier than originally planned. It was just weeks before conversations on race and diversity became headlines this summer, and now on the eve of Independence Day, the cultural phenomenon enters the conversation, front and center.
The Bell spoke with two alumni and one student of Gordon's Theatre Arts Department for an artistic perspective on Hamilton's influence.
"Look around, look around"—A mosaic onstage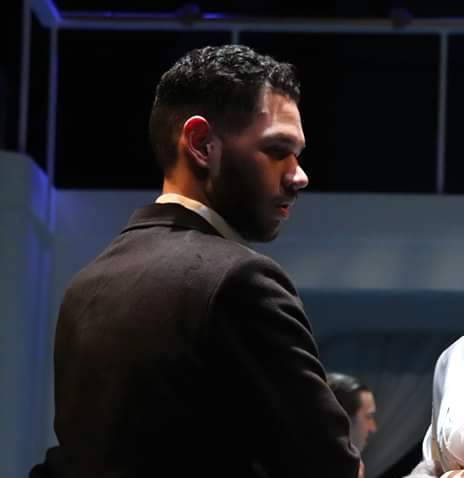 While reading historian Ron Chernow's authoritative biography of Alexander Hamilton on summer vacation, Miranda reportedly said "hip-hop songs started rising off the page." To tell his version of Hamilton's story, Miranda opted not to cast actors who look like the figures captured in portraits. Instead, he assembled a diverse cast of mostly Black, Asian, Latino and mixed-race actors who capture the spirit of revolution, creating a picture that Nick Blondell '19 says "looks like a mosaic of our culture and color that is multifaceted and beautiful."
For Chris Ortiz '22, Miranda's creative approach to casting exemplifies the power of theatre arts. "Hamilton played a key part in my understanding of how theatre creates a world onstage—and maybe even create a world that could happen," he says. "Instead of seeing people of color oppressed, we see them as people of privilege and more elevated."
"Rise up"—Revolutionary means to tell the story of revolutionaries
Like a modern-day William Shakespeare, Miranda transformed a story usually told in history classes into a best-selling contemporary hip-hop score. Ortiz compares Miranda's democratized storytelling to the translation of Latin Christian texts into the vernacular in the Middle Ages. "That was religion and faith, and people needed to actually understand the words," says Ortiz. "But with Hamilton, it's history."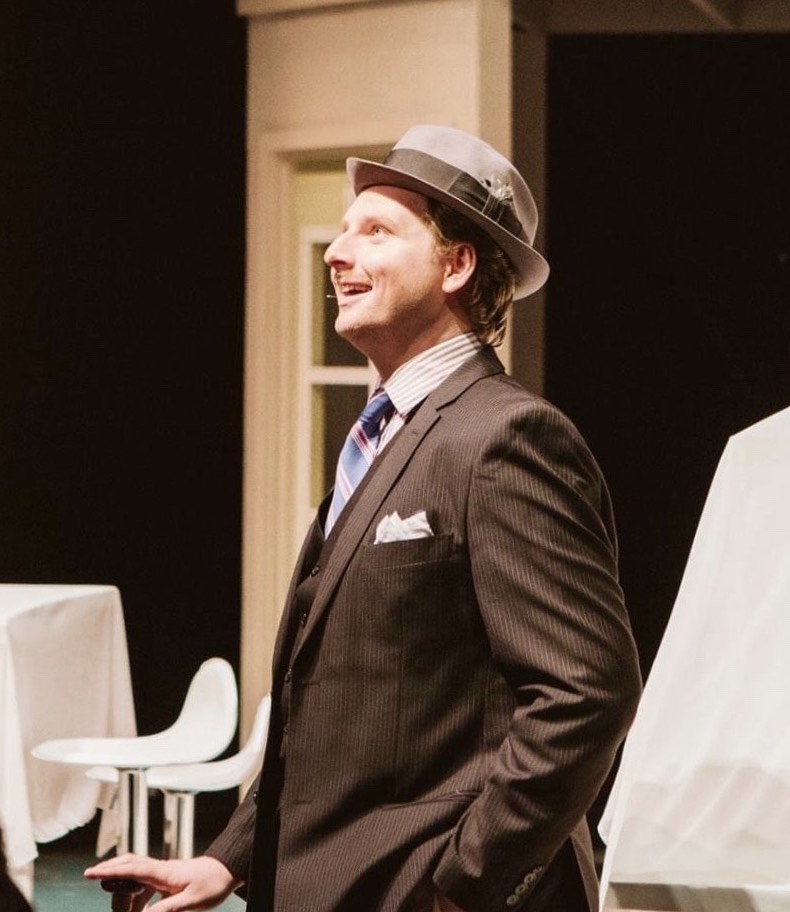 Beyond serving as a great tool to memorize excerpts from George Washington's farewell address and who was elected president in 1800 (Thomas Jefferson), Hamilton's colloquial lyrics make history and Broadway accessible to a broad audience.
According to Sarah Garcia '20 Hamilton was staged "in a way that is relatable to people who are from any sort of educational background . . . It definitely serves as a good way to start a dialogue about pieces of our nation's history that people don't necessarily pay as much attention to or talk about."
"History has its eyes on you"—Eternal lessons from the past
Immigration, emancipation, national finances, elections, political scandal—hot topics today in 2020 are sung (and rapped) about in Hamilton because they were the same conversations taking place in the early years of American independence. Addressing revolution in the first half of the show and the difficulties of bureaucracy in the second, says Blondell, "makes Hamilton almost universal."
Garcia says theatre offers a platform to tactfully wrestle with the complex themes woven throughout in history. "I think we constantly need reminders of our past and to be made a little bit more aware that a lot of the things that happened in the past are still happening now," she says. "[History] is always going to be a part of who we are, and we can choose to learn from that. You can't change the past, [but] you can change how you respond to it . . . If you've never confronted it, it's still going to be there, but you're not going to learn."
Grappling with the history presented in Hamilton through a Christian lens, Blondell finds hope by focusing on Christ's promise of redemption. "We will always need change because of the broken nature of the world," he says. "We need to strive for change until we are redeemed, until the redemption prophecy is complete."