Breaking the Narrative of Brokenness
TW: This article discusses forms of war combat trauma and mental health.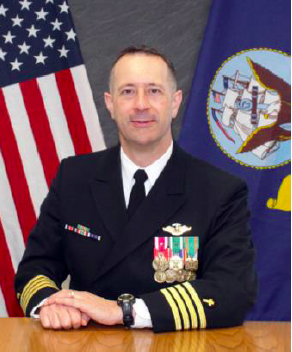 When veterans of 2nd Battalion 7th Marine Regiment—known as 2/7—returned to the United States from deployment in Afghanistan in 2009, they became known as the "Forgotten Battalion." During their period of intense operational tempo, 2/7 garnered national attention with the highest suicide rate of any single unit in the Marine Corps.
While the New York Times and psychiatrists sought to understand the tragic phenomenon, the Marines sent in 1992 Gordon alumnus Emile "Mo" Moured, CAPT, CHC USN, to serve 2/7 as chaplain upon their return to the U.S. and on their next deployment in 2010.
Entering into the daunting assignment, Moured found strength in his original motivation to become a military chaplain: "We want to go where other pastors can't go," he says. "The privilege that I have is to serve these warriors and to be the one that takes care of them, to be the one who gives them a safe place to unload or to share their stories or to process through intensely morally or ethically confusing times."
When Moured met the Marines of 2/7, the battalion had just finished four combat deployments in five years. Their experiences like witnessing extremist atrocities, losing friends in combat, killing an enemy and living with survivor's guilt, he says, "create a lot of conflict in somebody's soul." In addition to contributing to post-traumatic stress disorder (PTSD), "these things can lead to dehumanization if you don't help veterans understand that there's a difference between desensitizing yourself and dehumanizing people—including yourself. Once you do that, you treat people as something other than humans, something other than created in the image of God. And that is dangerous."
Hosting a reunion last year for 2/7 inspired Moured to serve an even larger population of veterans—both active and discharged—experiencing inner turmoil. In 2019 he launched Warriors' Roundtable, a podcast featuring candid interviews with Marines and Navy sailors. Using personal storytelling to address the challenges they face, Warriors' Roundtable promotes constructive conversation and healthy coping skills, provides examples of hope, and offers vital opportunities to stay involved in the military community.
"Storytelling is very powerful," says Moured. "I think this is why Jesus used stories being our creator, he realized that there's this effect that storytelling has of bypassing the cognitive defenses to reaching to the heart."
Through Warriors' Roundtable, Moured aims to counter what he calls a "broken veteran narrative"—the assumption that a veteran is broken and done serving after experiencing trauma or combat. Whether it's a well-intended gesture from civilians like free tickets to an entertainment park or the loss of meaning, camaraderie and purpose after being discharged from the military, Moured says the narrative is counter-productive to a veteran's inner healing process. Instead of focusing all efforts on post-traumatic stress, he tries to help veterans pivot to then experience post-traumatic growth.
"These are warriors who were, and still are, absolute lions in combat, and they have that warrior mentality," he says. "They've got to have a meaningful role, and part of that is helping other veterans by sharing their stories, not just being sidelined."
Having served alongside the Marines of 2/7 and other battalions, Moured attests that they are far from "broken." He points to the battalion motto of 2/7, which he says perfectly captures their spirit: "No better friend, no worse enemy." "If I had to go into combat tomorrow, I'd go with every one of those Marines," he says. "And for the sake of all of America's sons and daughters entrusted to the care of our United States military, we will continue to press the fight to ensure that physical, mental, emotional and spiritual health is a focus after they come home, to the best degree that I can."