Trading a Cap and Gown for Masks and Gloves
When nearly 400 first-year students stepped foot on campus in 2016, they had no idea what their next four years would have in store—and a global pandemic postponing graduation at the end of it all definitely wasn't part of the plan. Despite the impact of COVID-19, the Class of 2020 continues taking postgraduate steps, and a few graduates shared with The Bell what they'll be up to next.
After finishing her coursework a semester early, Jin returned "home" to South Korea to experience its culture for the first time in her adult life. "I was born in South Korea but have lived abroad since age four, so I have been learning valuable lessons and self-reflecting about what it means for me to be a foreign-educated South Korean citizen," she says. So far, that experience has meant lots of government-issued packages containing hand sanitizer and face masks while remaining in quarantine.
Jin will return to the U.S. in the fall to begin a five-year Ph.D. program at the University of Maryland, studying rhetoric and political culture.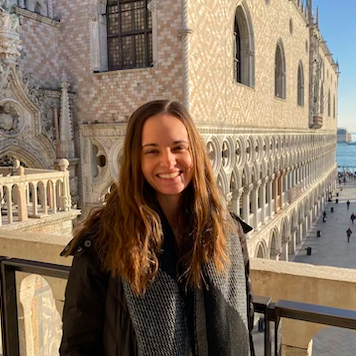 This fall, Rachel will begin her master's degree in early Christian studies at Notre Dame, where she plans to continue research of Syriac Christianity and learn Arabic. "As a scholar, I want to accentuate the voices of marginalized Christian traditions from the East in theology and Christian history."
Her interest in teaching and further studies was sparked by valuable conversations with people like Professor of New Testament Steve Hunt, Professor of History Jennifer Hevelone-Harper and history lecturer Ute Possekel.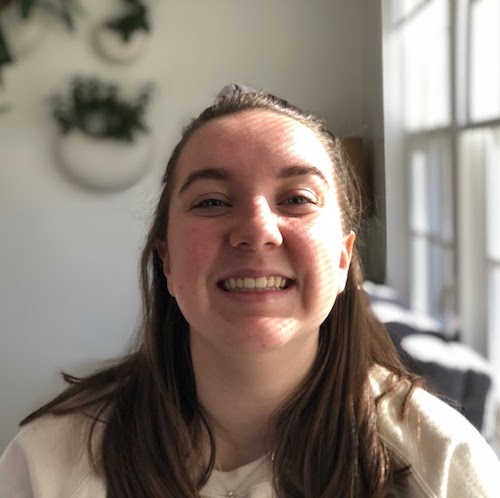 Bridget continues research on her departmental honors thesis this summer, exploring how Christian communities are formed by grief and how churches should handle grief—a topic that's taken on new layers during the pandemic. She has also begun a summer practicum at Christ the King Parish in Concord, NH, where she works under Gordon alumna Haley (Seward) Judd '17, assisting in formational ministry planning.
At Gordon, "Engaging with my fellow students also allowed the Spirit to move in unique ways," she says. "I truly feel as though we have refined one another and have formed one another to now and reflect God more accurately."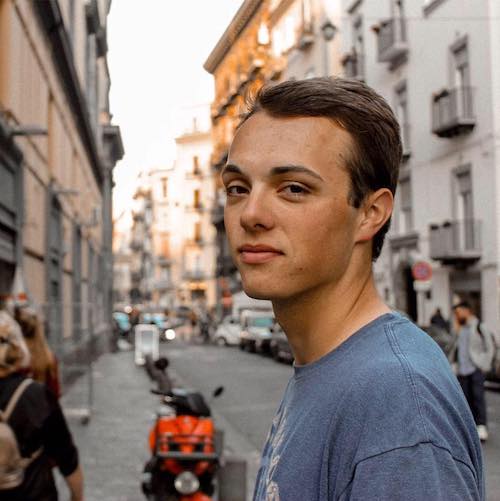 As Caleb prepares to begin teaching 9th and 10th grade English literature at a charter school in Malden, MA, he is on the other side of the classroom and teaching remotely. Connecting with students virtually is daunting, he says, as many of Caleb's college accomplishments began on a relational level—from networking to land part-time jobs writing and tutoring on campus to building relationships while in Gordon in Orvieto.
Over his four years at Gordon, Caleb says his goals were shaped by the encouragement and enlightenment he received from Jennifer West, former director of the Writing Center and The Great Conversation, and Chad Stutz, associate professor of English. "They reignited my love for books and my passion for true education," he says. "I don't think I would have pursued work in education if it were not for the influence of those two."
To land a first job that matched her high ambitions, Rachel maintained connections with recruiters for over a year. Her networking resulted in being hired as an analyst at Deloitte—a "Big Four" accounting firm ranked by Fortune as one of the top 50 companies to work for in the U.S. This fall, Rachel will work within the company's risk and financial advisory group to analyze and consult with clients within the government and public service sector. Working for Deloitte adds to Rachel's growing résumé that includes an internship with the State Department.
Rachel's interest in international affairs was sparked while her family lived in Switzerland for five years and grew deeper during her Gordon in Croatia semester abroad (two years before COVID-19 put travel on hold). She says, "The semester shifted and enhanced the way I viewed political science and international affairs by emphasizing the call we have as Christians to seek justice within those disciplines."
Javare Peart (physics)
Three years of late night Gillies runs and study sessions in the Ken Olsen Science Center rounded out the first segment of Javare's experience in Gordon's 3-2 engineering program. Now with a bachelor's degree in physics, he transfers into the University of Maryland to earn a second bachelor's degree and will then spend two years studying electrical engineering in pursuit of a doctorate degree.
When he began his education at Gordon, Javare hoped to gain clarity about his vocation and gifts. Three years later, he has emerged confident in his direction. "Being involved at Gordon has allowed me to really find what God had planned for me," he says. "Gordon showed me that I can lead, and I can take initiative to cater to those who need that push."
By Ellian Chalfant '22, communication arts and Spanish