Critical Cultural Theorist Joins Communication Arts Faculty
Rachel Yoo still remembers her very first communications course at Seoul National University in South Korea. Like most communication arts students, she began with the basics—theories of communication. Now, nearly 15 years later, she's on the other side of the classroom and the other side of the world, teaching Communication Arts at Gordon.
This fall, Dr. Rachel Chang Yoo joined the faculty to lend her diverse expertise in critical cultural theories of digital, global, religious, racial and gender media and intercultural communication to the growing department. She most recently taught communications at George Washington University and George Mason University.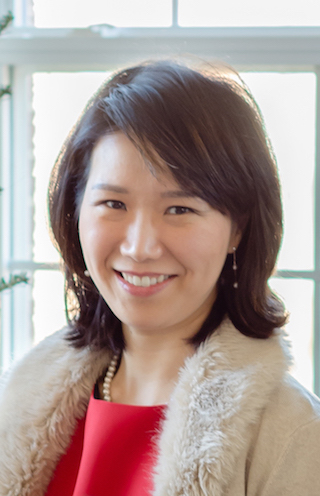 Her varied skillset and path to Gordon, she says, are results of God's intervening despite her proclivity to plan. "I'm kind of type A," she says. "But in my life, never has something gone according to my plan—seriously, nothing. Whenever I face that, I learn God's grace and every time I come out with a testimony."
In fact, her introduction to the field of communications was a result of deviating from plans. As an undergraduate, she entered the English literature program at the prestigious Ewha Womans University in her native Seoul. However, her preference for literature began to dissipate as she explored courses outside her major. Discovering a strong interest in society and people, Yoo decided to combine humanities with social science by double-majoring in English literature and women's studies.
Yoo went on to earn an M.A. in Communication at Seoul National University, and then left South Korea in 2007 to pursue her Ph.D. in Communication Studies at The University of Iowa. She completed her dissertation on media and religion—a study she plans to continue at Gordon, engaging and sharing with her students in the process.
Between advanced degrees, Yoo worked as a researcher for the government of South Korea at the Korean Information Society Development Institute—an experience that stoked her interest in combining academia and human interaction.
"I learned about the real world," she says. "I was able taste the academic research part and at the same time, unlike other researchers, I was able to interact with politicians directly and persuade them to make laws actually happen." Her research on socio-cultural issues and big data allowed her to write several advisory articles that helped senators make long-term telecommunication policies for the country.
This fall, she is translating those lessons for students in Persuasion, and both Introductory and Advanced Public Speaking courses.
True to form, Yoo says moving to New England and working at Gordon was not part of her original plan—which is in part how she knows this is the right next step for her. "I am taking baby steps right now," she says, "but the integration of faith and learning is another sector of scholarship. It's something I like to do, and Gordon is a good place for me to pursue that scholarship."
Yoo, along with her husband, David, and her two young children, Elijah and Lydia, have settled in the North Shore and are putting down roots. "I am going to raise my kids here; they are going to be New Englanders," she says.
And what of planning? Has a lifetime of following God's benevolent plans allowed her to let go of her own? "I have a certain plan, but whenever I have that kind of thought, God crushes it and brings me a better one," she says. "But I still continue to plan."
By Sarah Welch '19, Communication Arts