Enneagram Expert and Grammy-nominated Musician at Homecoming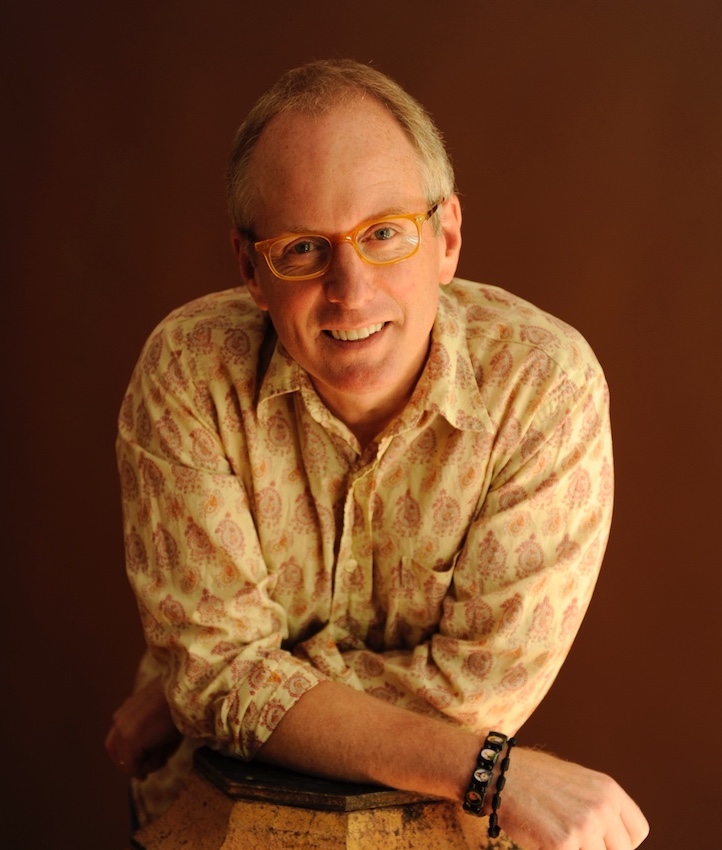 "What type are you?" It's a question that today pervades friendships, workplaces and relationships. Enthusiasts of the Enneagram personality typing system know that people fall into one (or multiple—it's complex) of nine "types," and that better understanding your type and others' helps you better connect with yourself, others and the world.
Fortunately for all ones, nines and everyone in between, Enneagram expert Ian Morgan Cron will be on campus next week during Homecoming and Family Weekend to lead a deep-dive workshop in Gregory Auditorium, Saturday, October 5. With Cron, a priest, certified psychotherapist and the bestselling author of The Road Back to You, participants will dive deep into their Enneagram knowledge, beginning with a rich discussion on the importance of self-knowledge in the lives of Christian leaders.
During the four-hour workshop, Cron will give an introduction to the Enneagram personality typing system (what it is and how it works), then give an exploratory tour of the nine Enneagram types—how each sees the world, what motivates them, their respective strengths and weaknesses, and how we can better love, lead and work with each of them. Finally, Cron will offer practical and inspiring guidance for using the Enneagram as a tool for spiritual, emotional and professional growth.
"To borrow a quote from the British mathematician George Box, 'All models are wrong, but some are useful,'" says Cron. "That's how I see the Enneagram. It is not infallible or inerrant. It is not the be-all and end-all of Christian spirituality. At best, it is an imprecise model of personality . . . but it's very useful!"
Participation is $50. Register to reserve your spot in the Enneagram workshop >
The evening before the Enneagram event, Homecoming guests have the chance to enjoy another special guest on campus when musician David Leonard leads worship at the Homecoming Awards: A Celebration of Faithful Leadership, October 4.
The ceremony in the A. J. Gordon Memorial Chapel will celebrate members of the Gordon community—alumni, students and special friends of the College. Following the presentation of awards, students will lead guests in prayer, and Leonard will share his musical gifts in worship.
Originally from Arkansas, Leonard is a Tennessee-based Christian musician, who has been playing, singing, writing and recording music since college, when he and friends formed the band Jackson Waters. He later performed with NEEDTOBREATHE before recording as part of the critically acclaimed, GRAMMY Award-nominated duo All Sons and Daughters.
"Many alumni have fond memories of their student worship at Gordon through the Chapel program and Catacombs," says Amy France '01, Homecoming staff member and senior director of College relations. "We're honored to have an accomplished artist in David Leonard join us to bring our larger community together in worship."
Admission for the Homecoming Awards Ceremony is $5 for students, and $10 for alumni, faculty, staff and off-campus guests. Purchase tickets >