Seeking Amplified Living in Conflicted Lands
Though painted by one man, Night, Desert, Garden is an outgrowth of more than a decade of relationships. Students and colleagues helped painter and Gordon in Orvieto Director Matthew Doll navigate the terrain between Jerusalem (where people struggle with one another on holy ground) and Rome (where the Italian picturesque is contrasted with questions of genuine hospitality in a shifting landscape of migration and status for individual refugees).
Doll first visited Rome as a junior in college. After graduation he traveled to Jerusalem on a Fulbright Fellowship for a year, during which time he met his wife, Sharona. Later they would relocate to her hometown of Jerusalem, Israel. In the Holy City and within his wife's family, Doll describes what he saw as an "amplified way of living," manifest in "acts of solidarity during moments of grief, open political and theological dialogue and incredible moments of interfaith communion around shared meals."
Doll witnessed a community of people overcoming some of the world's most contentious differences and strife that has been simmering in the Middle East for centuries. "It was the fact of observing people of widely opposing viewpoints, sharing in relationships out of mutual care instead of self-interest—in part because of the awareness of life's fragility," he says. There was hope "in seeing friendship despite the conflict."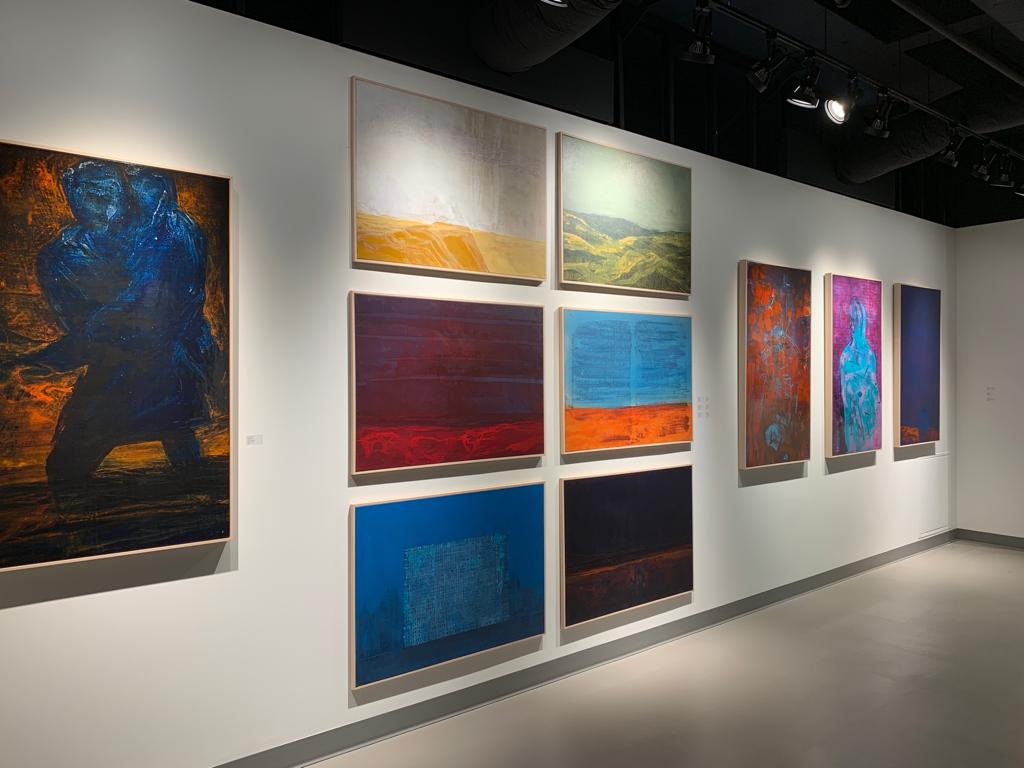 Beauty in Conflict
It was within that ancient city that Doll began to have a vision for what "lived community" could look like while responding justly, honestly and actively to the narratives that dwell tightly in opposition to one another. Six years later, he and his wife moved to Orvieto with their three young children. There, he encountered a similar tension between vibrant hospitality to those within and the uncertain status of the stranger. Beneath the spectacular Italian veneer, he uncovered a layered landscape of rich history, profound art and the immediate plight of refugees. Night, Desert, Garden embodies this challenge of conflict in beautiful places.
Doll encourages students who spend a semester at Gordon in Orvieto to foster a consciousness of this tension. Within 48 hours of wheeling their suitcases across the aged Etruscan cobblestones of the mountain-top city, students begin to explore what lies beneath the adored Italian landscape. Unquestionably, Italy offers delightful sensual richness in everything from the cuisine to the pastoral views; however, Doll does not want his students to stop there. "We echo the voices of many great artists and writers when we say that the romantic view of being in Italy is simply not enough," says Doll.
Hope in Honesty
In his exhibition, Doll examines the tensions of locations through abstract landscape and figure paintings, inviting the viewer to humbly enter into the struggle. Some of the paintings that may invoke such contemplation include: "Fatigue," "Quando Francesco . . ." and "Qasr al-Yahud."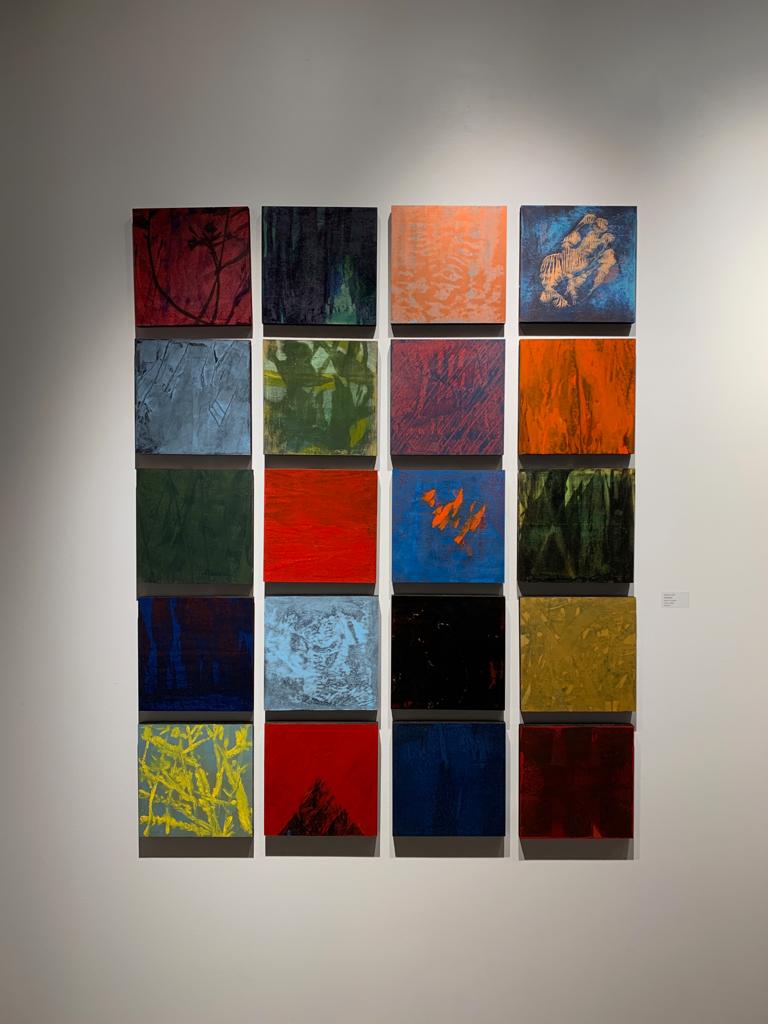 Doll hopes visitors will find the exhibition challenging and explore a "healthy sense of tension and conflict," he says. "I find a great sense of hope when people are honest and face reality head-on. The artists that I always respond to are the people who are willing to square up to a situation—see what it is and enter into it." It's a practice the Doll family has devoted themselves to in Jerusalem and in Orvieto.
Accompanying Doll's artwork is a collection of essays and a poem from various colleagues, including Gordon professors who have supported Doll throughout the years. "It's our students. It's our colleagues and friends," he says. "They're in the work in this wonderful relational way and it couldn't have emerged without them."
Night, Desert, Garden was originally commissioned as an exhibition for the Still Point art gallery, a space in at the headquarters of Ravi Zacharias International Ministries in North Atlanta, GA. The exhibition opens in the Gallery at the Barrington Center for the Arts at Gordon College with an artist talk during Homecoming and Family Weekend, October 5.
As Night, Desert, Garden travels from Atlanta, GA, to Wenham, MA, and then onto to Wheaton, IL, and Mechanicsburg, PA, Doll hopes it will provoke thought regarding America's own geographical and societal cache of conflict—struggling to welcome others and overcoming divisions. "None of these landscapes are ever free of layered associations," Doll says." Neither are our American landscapes."
By Veronica Andreades '20, English language and literature