Five Gardening Tips from Gordon's Greenhouse Expert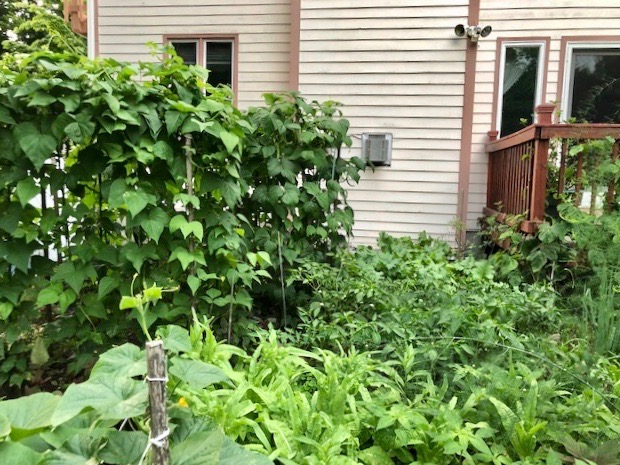 Just a few miles down the road from Gordon in South Hamilton, MA, Dr. Ming Zheng's backyard garden brims with cucumbers, colorful peppers, kale, Japanese squash, Chinese stem lettuce and string beans. The lush display is exactly what you'd expect from a plant expert and professor of biology.
During the recent season of social distancing, many have turned to gardening as an escape from the indoors (or bringing the outdoors inside), an alternative to grocery shopping, a break from pesticides and a source of peaceful routine. As Zheng watches sprouts break through the soil and blossom both at home and in Gordon's greenhouse, he meditates on God's creation. "The closeness with nature, watching plants grow and get bigger and produce seeds . . . It's therapeutic," he says.
This form of therapy can be practiced by anyone with a windowsill and a faucet. Here are some tips from Zheng that will help your indoor or outdoor gardens thrive.
A garden doesn't need to be perfect. "If you're looking for a perfect, picturesque, spotless garden, you'll be disappointed," Zheng says. Before aesthetics come into play, the trial and error of determining which soil to use and where to grow each plant is a messy process—and that's okay.
Know your land. Ask yourself questions about water, soil and fertilizer, soil aeration, sunlight and climate: How much sunlight does my land get? What type of climate do I live in? What is the soil like? Is the land constantly saturated with water? The U.S. Department of Agriculture offers a National Agricultural Library with plenty of tools to help answer these questions.
"You just need to try to adapt to that and figure out the best way to make the use of your plot, just the way it is," says Zheng. And if your land isn't quite suitable for growing, check out a resource like YardYum find out where you can rent a plot in a more conducive environment.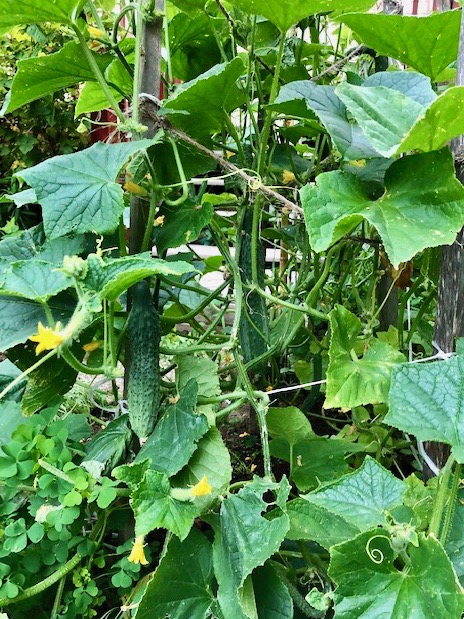 Work with nature, not against it. As much as you may want to grow avocados in New England, ginger in the southwest, or Brussels sprouts in the southern sunshine, growing a plant outside of its ideal climate won't yield good results. Zheng recommends only growing what is best adopted to your environment—here in New England's cool, short growing season, he personally opts for peppers, kale and bitter melons.
But if you're really set on growing that ginger, Zheng recommends finding a variation of the plant that will better acclimate to your environment. In order to grow luffa, he began purchasing luffa gourd seeds from northeastern China where the weather is similar to New England, rather than purchasing from subtropical environments.
Start small. From humble beginnings with tomatoes and cucumbers to a whole summer's worth of produce—raspberries, mint, string beans and luffa gourds—Zheng expanded his garden over five years as his knowledge and experience grew. Like Zheng, begin with plants that require minimum attention like cucumbers, tomatoes, squash, zucchini, lettuce and spinach. Once you've mastered the basics, you'll feel more confident growing produce that require involvement like beans and more exotic plants.
"If your heart is in it, you're going to figure it out pretty quickly," he says.
And if all else fails or you don't have access to outdoor space, try some houseplants. If you're still unsure of where to begin, Zheng says houseplants are a great starting point. Indoors, he recommends jasmine, red pearl, gardenia, aloe vera and other succulents—they are low maintenance, improve indoor air quality and are a nice way to spruce up your space.
Most houseplants only require about six hours of sunlight each day, says Zheng, though not all succulents are the same—they require different amounts of sunlight, soil and air quality. So before purchasing a plant, do some research to make sure it will adapt well to your space.
Happy growing!
By Ellian Chalfant '22, communication arts and Spanish