Good Stock: Investment Club Practices Stock Pitches with Boston Portfolio Managers
As stocks fell at the close of the market on Tuesday, Gordon's Investment Club rose to the 42nd floor of One International Place in Boston to pitch stocks to a panel of Eventide Asset Management portfolio managers.
In three teams, nine students presented on PayPal, The Home Depot and Waste Management and why investors should buy stock in these companies. The presenters covered categories such as projected earnings, risk and acquisitions. After each presentation, Eventide managers, acting as judges, asked questions and offered feedback.
Though the Investment Club walked away from One International Place with another line in their resumes, the stock pitch wasn't entirely for practice. With money they will gather through a fundraising partnership with Gordon CFO John Truschel and the Office of Development, the Club plans on buying stock from the companies they featured in their presentations.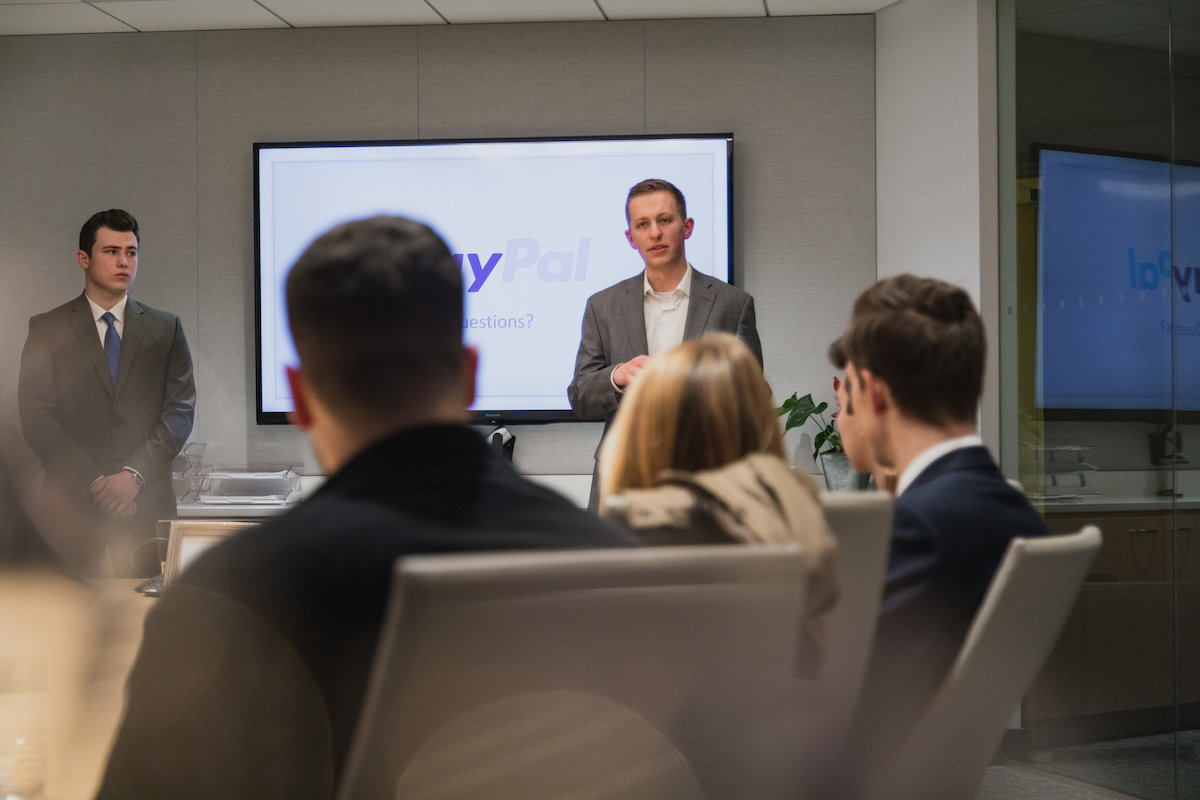 The Investment Club was launched by Owen Haworth '20, Michael Tucker '20, and Grant Vuerink '21, with the help of the Career and Connection Institute's Alexander Lowry, after they completed internships in the financial sector in the fall of 2018. Since its inception two years ago, the Club is well on its way to appreciating in value.
"A lot of other schools [have an Investment Club], especially bigger business schools," says Haworth. "This is something that Gordon needs to be competitive. And it will help teach students how to invest and how to approach the idea of portfolio management at the undergrad level."
Shortly after starting the Investment Club, Haworth and his friends reached out to Eventide Asset Management and asked if they would help them learn more about investing.
An asset management firm based on Christian values, Eventide invests in companies that not only have the potential to bring a good return but also operate humanely, prioritizing equal pay, diversity and environmental sustainability. Because these values are shared also by Gordon students, it was a natural fit.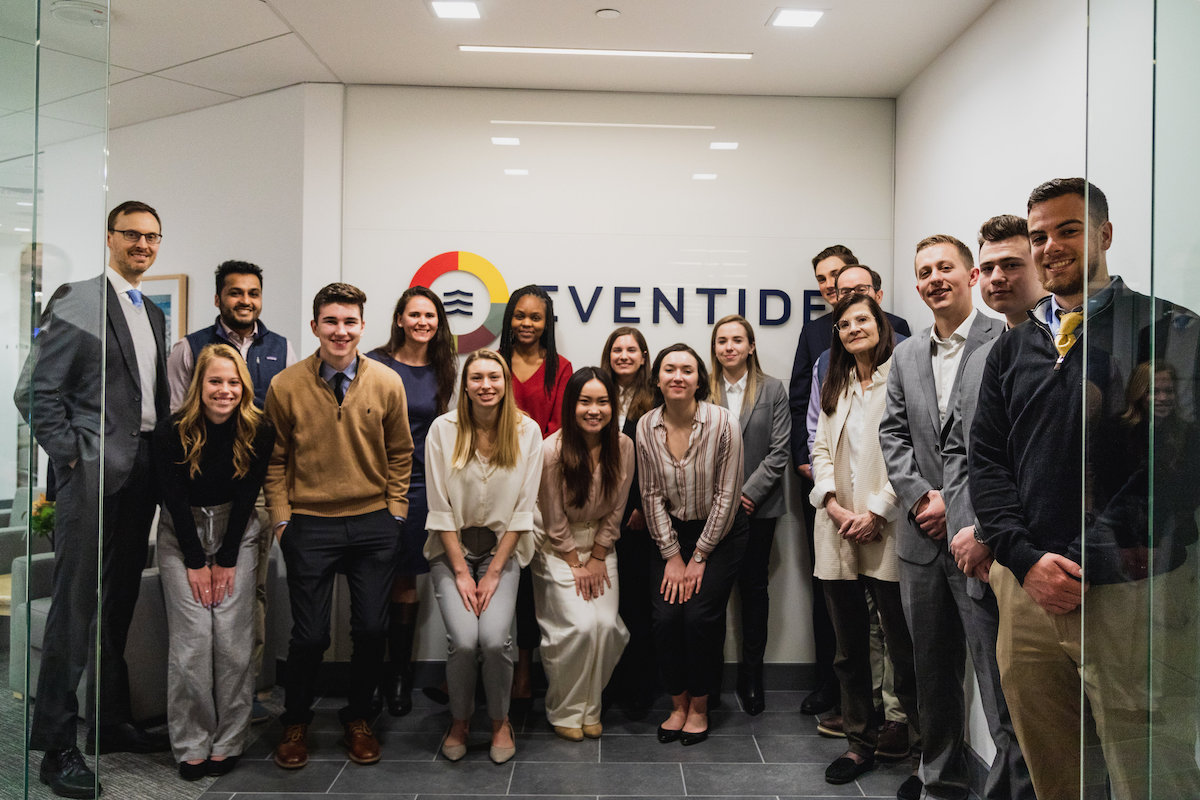 Joseph Reedy '16, the first of four Gordon alumni hired by Eventide within the past couple years, was key in helping organize the stock pitch competition. "To get outside of the classroom, come to an actual business and be able to present to the people who are doing this day-in and day-out, it's really beneficial," says Reedy. "Even if students reference [an experience] like this in their job interviews, that's really impactful. It shows that they're really intentional about their focus and that they're taking their careers seriously."
If the dazzling cityscape view from the Eventide boardroom was not inspiring in itself, the judges had glowing feedback for the presenters.
Dolores Bamford, Eventide portfolio manager and senior lecturer for Gordon's Master of Science in Financial Analysis program, served as one of the judges for the evening's stock pitch and reports, "The students did an excellent job. I'm very proud of them. They had great presentation skills. They did great research. They had convincing arguments. I'm convinced they will do well."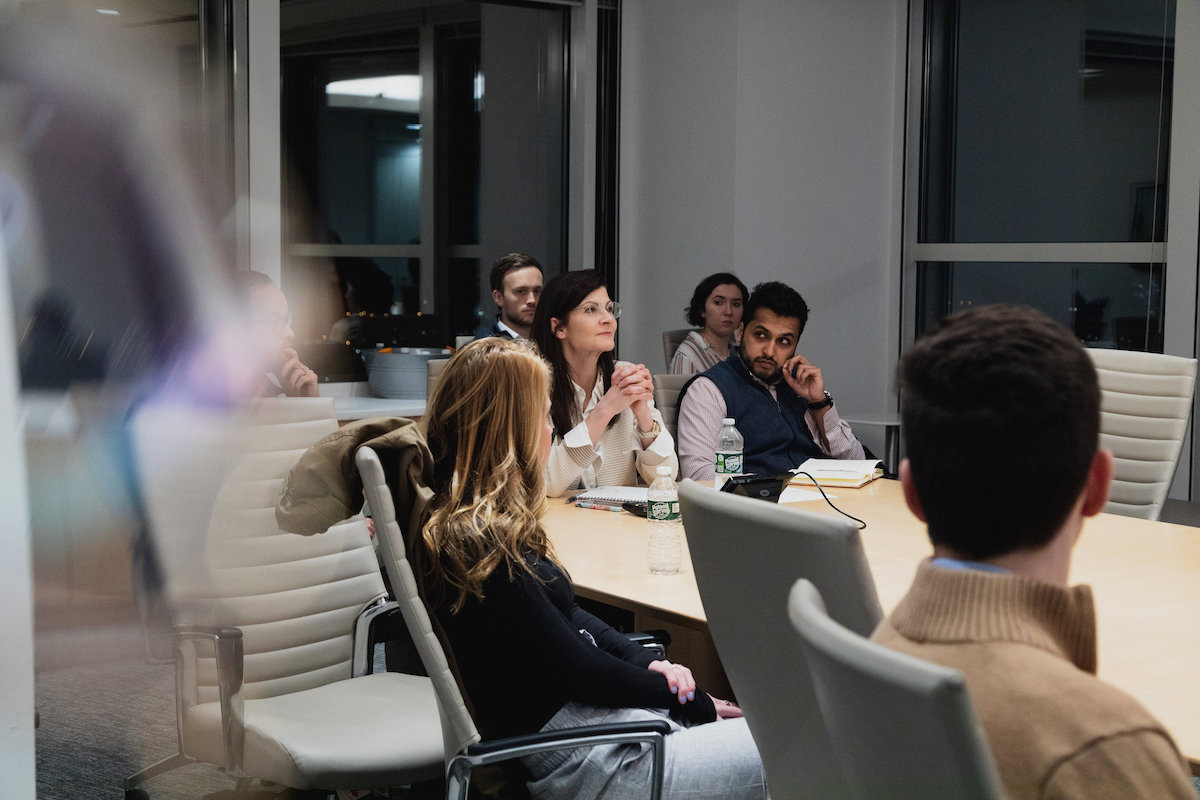 Doing well, however, means a lot more to the Investment Club than just performing well at stock pitches or investing in promising companies. Following the example of Eventide Asset Management, they want to use their resources to bring about good in the world.
"What you do with your money proves what you stand for," says Haworth. "Most of finance, in a lot of ways, has become just about the stock price as opposed to everything else that goes with it. I think that Christians bring to the [industry] a more holistic view of what value is."
By Veronica Andreades '20, English language and literature