Gordon Featured in Princeton Review's 2015 Green Colleges Guide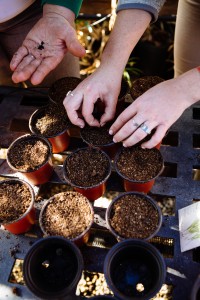 Gordon College is one of the most environmentally responsible colleges, according to The Princeton Review, which featured Gordon in its newly released 2015 Guide to 353 Green Colleges—as it has for the past four years.
This highly selective guide lists schools across the country that go beyond traditional expectations for environmental care. The Princeton Review chose colleges with the most exceptional commitments to sustainability based on their academic offerings and career preparation for students, campus policies, initiatives and activities.
Gordon College has long been at the forefront of environmental leadership and resource efficiency—a commitment that stems from our Christian call to care for God's creation. Student-led Advocates for a Sustainable Future promotes sustainable living and responsible lifestyle choices to the campus community. Each year around Earth Day (April 22 this year), ASF organizes an entire week of environmentally focused activities. On the docket for Earth Week this year are an invasive species removal, beach cleanup, vegan buffet and a variety of educational talks.
On a larger scale, Restore Creation—an initiative led by Gordon's Physical Plant with the help of students, faculty and staff—actively works to enhance the College's sustainability practices. Just a few of their accomplishments include: replacing more than 1,300 light bulbs with energy-efficient alternatives, trading paper towels for hand dryers in the Lane Student Center, installing a state-of-the-art energy management system in the Phillips Music Center, implementing single-stream recycling, and retrofitting all showers and toilets to low flow (which saved 3.3 million gallons of water).
"Gordon College is in many ways at the leading edge of environmental leadership in the way it uses energy and natural resources," said Paul Helgesen, director of plant operations and sustainability. "We at Physical Plant take very seriously our role in overseeing how Gordon College impacts our local and global environment. We strive to make decisions every day to limit our use of fossil fuels, water and sewage. With a daytime population of approximately 2,100 people, we have the impact of a small town, so we must be careful to manage our resources in a manner which would be pleasing to our Creator."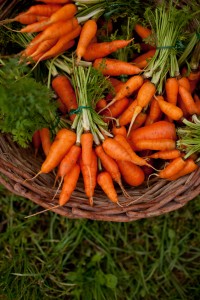 In addition to practicing and promoting sustainability on campus, Gordon offers several academic programs focused on environmental, economic and social sustainability. Examples include the environmental studies minor, sustainable development minor, agriculture apprenticeship, and study abroad programs through the AuSable Institute of Environmental Studies (Great Lakes, Pacific Rim or South Florida) and the Creation Care Study Program (Belize and New Zealand).
"We strongly recommend Gordon College and the other fine colleges in this guide to the many environmentally-minded students who seek to study and live at green colleges," said The Princeton Review's Robert Franek, senior VP-publisher.
Franek noted the growing interest the company has seen among college-bound students in green colleges. "Among nearly 10,000 teens who participated in our 2015 College Hopes & Worries Survey, 61 percent told us that having information about a school's commitment to the environment would influence their decision to apply to or attend the college."
The Princeton Review also ranks Gordon in The Best 379 Colleges.