"Luther & Company" Exhibition Debuts Homecoming Weekend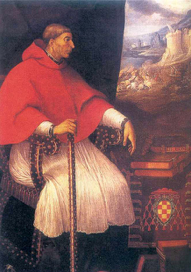 "Luther & Company," a exhibition created by The Institute for Public History, opens Saturday, September 30, in the Jenks Library on the campus of Gordon College. The exhibition was created in honor of the 500th anniversary of the Protestant Reformation. Selections from the College archives and the Vining Collection—including three first-edition books written by Martin Luther—will be on display for their first time to the public.
David Goss, professor of history and director of the Institute, was one of the faculty involved in spearheading the exhibition's creation. "Since Gordon College owes its existence to the Protestant Reformation—initiated by Martin Luther in 1517—we delved into the archival vaults to see what inspirational materials we might have to display." The result is a mini-exhibition of cases on display in the library with original works of both Protestant and Catholic writers of the Protestant Reformation Era.
The exhibition is free and is a highlight of Gordon's Homecoming Weekend.
Photo right: The Complutensian Polyglot (1514-1517)