New Fellows Program Honors Faculty Investment in Students' Career Journeys
At an all-faculty meeting on August 18, 2021, three Gordon College faculty were recognized for their commitment to helping students on their career paths. Jonathan Senning (computer science), Amy Brown Hughes (theology) and Evangeline "Angie" Cornwell (biology) were named the inaugural Vocation Faculty Fellows, a new award from the Career and Connection Institute (CCI) to honor faculty who have made significant investments in students' career development and readiness.
Nominations are submitted by students, and CCI awards a generous stipend to the faculty members who receive the most nominations. Fellows, in turn, meet monthly with CCI's executive director, integrate career concepts into their curricula, and identify additional areas on campus where career and professional support could benefit students.
"Faculty are the people students are most connected to. They are the trusted advisors, and students see them more than anyone else. We know students are going to faculty to ask about what they should do after college," says Alexander Lowry, executive director of CCI. "My hope is that the Vocation Faculty Fellows program will encourage a 'career ecosystem,' in which everybody joins in the effort to help students be prepared and have a plan when they leave Gordon, whatever that might look like for each individual."
In recognizing and rewarding faculty who are helping students connect college to calling and career, "I am excited to see a new program that will encourage further collaboration between faculty and CCI and thinking through new ways that we can support our students," says Dr. Jewerl Maxwell, vice president for academic initiatives.
Jonathan Senning (mathematics and computer science)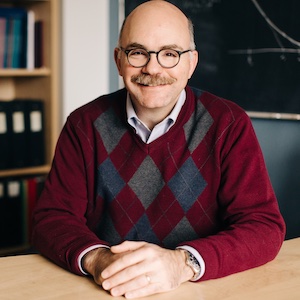 In his nearly three decades teaching math and computer science at Gordon, Dr. Senning has invested in the lives of thousands of students who have come through his classroom and office doors. He has a particular knack for applying mathematics and computer science to real-world problems. As one student noted, "In the classes he teaches, he always leaves room in projects for us to use the topic we are studying to explore topics of interest to us. He always goes above and beyond for his students, and I am thankful I have had the opportunity to have him as an advisor and professor."
"I'm pleased to be on board with CCI's continuing efforts to support our students as they prepare for engaging in the wider world, both while still at Gordon and especially afterward," says Senning. "I'm excited and hopeful for this next era and look forward to helping maximize the value CCI offers to all of us at Gordon as we seek to serve the students the Lord has brought us."
Amy Brown Hughes (theology)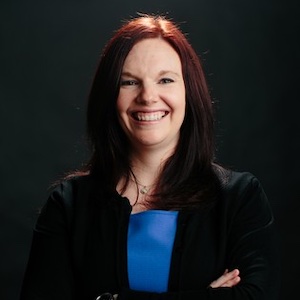 Dr. Hughes was named among the "10 New or Lesser-Known Female Theologians Worth Knowing" by Christianity Today, but her students might drop the adjectives. One said, "Dr. Hughes is one of the most inspirational people I have in my life . . . [She] looks at how things are, sees how they should be and speaks the truth about the gap in between the two . . . Her passion for theology informs her life and inspires me to continue to employ my beliefs to really inform the decisions I am and will be making about my vocation." Dr. Hughes is the co-author of Christian Women in the Patristic World: Their Influence, Authority and Legacy in the Second Through Fifth Centuries (Baker Academic) and co-host of the podcast On Script.
"I am honored to have been selected as one of this year's Vocation Faculty Fellows," says Hughes. "I am looking forward to helping our students explore their futures and connecting them with the resources Gordon has to offer."
Angie Cornwell (biology)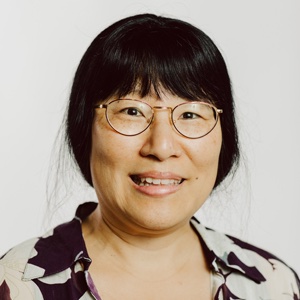 Since joining the Gordon faculty in 2014, Dr. Cornwell has involved students in her research on the role of molecular signaling pathways in allergies. She was selected to participate in the fellowship program "Bridging the Two Cultures of Science and the Humanities Part II," sponsored by Scholarship & Christianity in Oxford (SCIO). She also serves as the internship coordinator and liaison to the North Shore Technology Council and is an advisor to the North Shore student chapter of the American Scientific Affiliation (ASA).
"From my first semester at Gordon, she has helped me be aware of the opportunities in the area," says one of her students. Dr. Cornwell has helped with "advertising the local science career fairs—even driving a van of students to them—sending lists of internships for careers in the sciences to apply to, introducing me to alumni and always being available to talk about career prep or long term plans in general."
"I am honored to receive this award from the students," says Cornwell. "I have been so blessed to be a part of their journey toward finding their vocational calling. My own story is a testimony of the way God can use all of our experiences for his ultimate purpose, and it is a joy to share whatever I can to help them in the early stages of their career development."