On the big screen—What's media got to do with faith?: "Deepening the Faith" devotional 12
This installment is part of a regular devotional series, "Deepening the Faith," written by Gordon faculty and staff for the enrichment of the wider College community.
Now faith is confidence in what we hope for and assurance about what we do not see. —Hebrews 11:1
Jesus said, "I am with you always" (Matthew 28:20), but we might be tempted to wonder in this chaotic world. How do we have faith when the world is changing so much and in ways that seem so problematic? And how might our media practices help change this world for God? After all, the social media culture has been compared to a colosseum where bashing is the norm (Haig, 2017).
We believe social media can be a force for good. As part of our research on forgiveness, we asked groups of church members this question: What do we learn about forgiveness from the media?
The responses we heard are perhaps echoed in your own experience: social media is a toxic environment. Why is that? Is it true that our culture celebrates the mistakes and struggles of others? But social media can be a place for God's presence, too. Social media is surely not outside of God's dominion. Gordon's model of integration calls us to engage as Christians with the biggest questions and challenges of our day; this includes how we reflect on social media's place in our lives. Can and should you be a "voice crying in the social media wilderness?"
Addicted to "likes." One concern may be the extremity of voices online or how we present ourselves to garner likes. Researchers suggest that when our post is liked (e.g., on Facebook), we experience an internal biological feedback loop that is similar to those that lead to addiction. We share stories in our feed that elicit a response, and so the cycle continues.
Posting as Christians. The story is, of course, more complex. Social media is a great tool for self-expression, and can help break down stereotypes and simplistic thinking. How can you embrace faith on social media in a positive way and use social media to challenge misconceptions of Christians?
Storytelling as faith formation. Social media is an opportunity to share and hear more of the "small" stories that might not make it into the news headlines. Recognize small acts of kindness and promote unrecognized courage. Social media offers us the opportunity to share these stories now!
Media is a microcosm of everyday life. It represents and explores our dreams and desires. It creates opportunities for us to imagine possibilities and shape the world around us. God calls us to bring his Kingdom to fruit and to be menders of the Earth. Social media can be a platform to express love and to speak words of truth and healing. Hebrews 11 says, "Faith is confidence in what we hope for." What we see is not perfect but through faith we can (to paraphrase Hebrews 11:33) conquer kingdoms, administer justice and gain what is promised. Even if only in a small way, we encourage you to express God's vision for our world today—maybe even on social media.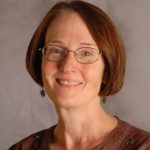 Kaye Cook
Professor of Psychology
Kaye Cook is interested in a range of developmental issues. Recently her work has focused on interview studies that explore such questions as the everyday understandings of morality by Cambodian Buddhists and Christians, the values of Korean college students and of Brazilian and Christian immigrants, and the meaning-making of Christians in rapidly changing cultures (Brazil and China). Currently, she is continuing her interests in culture by carrying out a series of studies exploring attitudes and understandings of forgiveness. She has been a visiting professor at Dartmouth College and a visiting fellow at Biola University's Center for Christian Thought. Kaye is active in the Association for Moral Education, where she currently serves as president.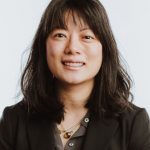 Grace Chiou
Assistant Professor of Communication Arts
Grace Chiou came to Gordon College in 2015 after completing her Ph.D. at the University of Denver. Her concentration is in cultural theory with a focus on religion and media. She has been researching values connected to public and social life: generosity and forgiveness. How do these values get expressed in mass media and how are they promoted and challenged? In collaboration with Kaye Cook in the Department of Psychology and student researchers, she is creating a multi-level project including the Common Stories blog and discussion groups with students and area churches. She also holds degrees from New York University and Penn State University.