The Globe Highlights Professor Dorothy Boorse
By Mary Hierholzer, '16
The environmental work of Gordon College biology professor Dorothy Boorse recently was spotlighted in The Boston Globe, in a feature highlighting her pursuit to bridge the gap between science and faith.
Thanks to professors like Boorse, at Gordon science and faith are not strangers, and approaching vocation within the framework of Christianity is not an obscure concept. In Jennifer Weeks's Globe article, the author explores Boorse's evangelical perspective on public policy and social causes and how her faith illuminates them.
Boorse holds a doctorate in oceanography and limnology. She has been a member of the Gordon College faculty since 1999. She is the co-author of Environmental Science, a Pearson textbook (alongside co-author Gordon Professor Emeritus Richard Wright). She maintains a blog, Wonder of Everyday Nature, and students frequently partner with Boorse in scientific studies on and off campus.
---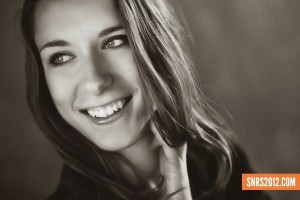 Mary Hierholzer '16 was a summer intern. She is a history major and Editor-in-Chief of the Tartan. Mary hopes to study history and political science in graduate school, and to pursue a career in writing for intellectual publications. In the rare moments when she is not writing or conducting an interview, she enjoys good conversations, drinking coffee, exploring great literature, admiring art and discovering music.