The Human Element of Music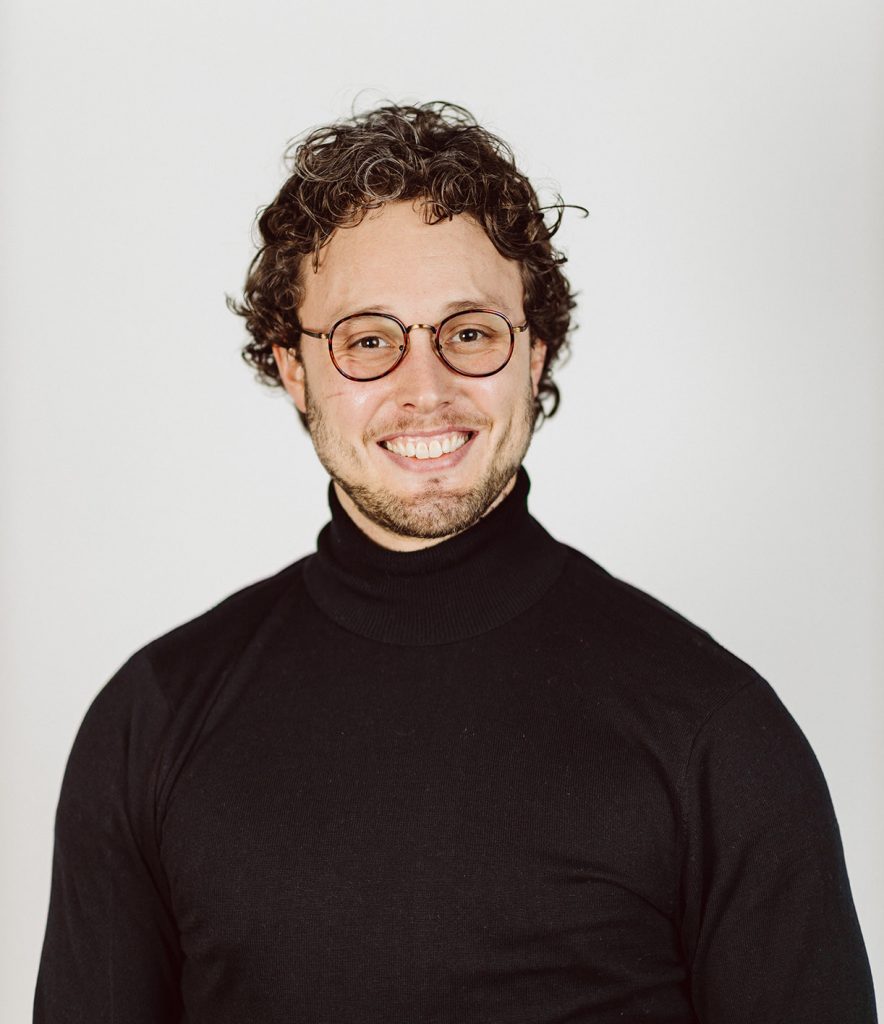 Picture a music class with no instruments. When Elijah Langille '14 was hired to start an orchestra program at New Bedford High School south of Boston, the underserved school lacked that singular, vital ingredient. So, Langille marched down to the basement, found some old instruments, fixed them up and got his students playing.
But placing instruments in the hands of teenagers sparked an experience more profound than reading notes and making sounds. Handing over a restrung violin or freshly polished trumpet was an invitation into a space of trust, vulnerability and opportunity.
Urban high schools face a range of difficulties—access, poverty and rising tensions due to pandemic-related seclusion—that Langille says make students' physical safety, mental health and emotional wellbeing prominent concerns.
In response, the music education grad aims to create an environment of dialogue and mutual understanding in his classroom, where musical experiences catalyze difficult, healing conversations. When they discover those first squeaky notes, take care of an instrument and make a unified sound, a sense of ownership is formed. For each student, becoming part of the artistic process is a platform for learning dedication, responsibility and peaceful collaboration.
"Dialogue is messy, it's uncomfortable sometimes, but it's profoundly broadening," says Langille. "But if we can do that for our children and for our orchestras, I think we can do what an orchestra is meant to do. An orchestra is supposed bring people together to have a collective voice—a voice that's valid, that's cherished and that has something to offer."
Langille's New Bedford classroom and the instruments inside are open to all. Many students have found it far more than a music classroom—it's a safe haven where they come to confide fears, ask for relationship advice, stay late to practice in a positive environment and even bring college acceptance letters for help navigating finances. With each encounter, Langille strives to "do the work of Christ" by showing empathy, encouragement and genuine kindness—even on the days that call for deep breaths and ample grace.
"I love to talk to my kids about music, but I value more hearing about their struggles and how they're trying to be people," says the teacher. "I appreciate them trying to figure out the hard questions."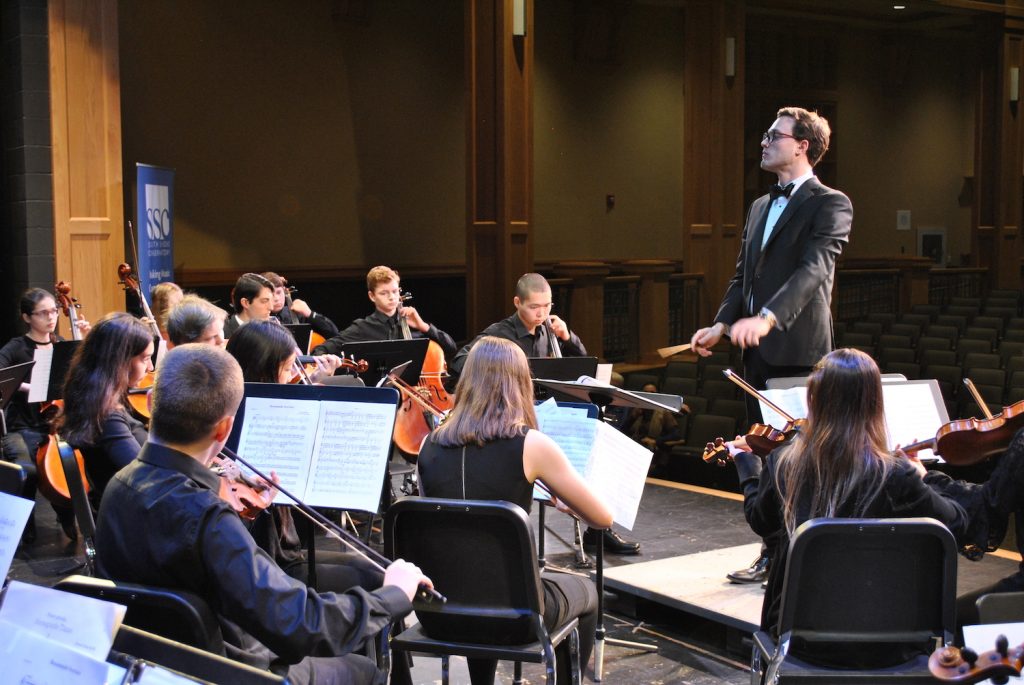 Patience proves a virtue when he witnesses transformations and milestones: The student who daily expressed her disdain for music class develops into a kind, eager cello student. The one often labeled "the bad kid" squeals with excitement after finally playing "Twinkle, Twinkle, Little Star" on violin. A young woman once skeptical of the authenticity of Langille's kindness goes on to study music education, herself, at University of Massachusetts, Dartmouth. Mentorship turns into friendship as a promising young man graduates and becomes a Global Honors Scholar at Gordon (Ty Spencer '24 pictured top, right, with Langille).
Even if high school is the conclusion of formal music education, the fruits of students' hard work achieved side-by-side with Langille usher in an epiphany of self-confidence and capability.
Now nearing the completion of a master's from Boston University, Langille prioritizes providing opportunities for his students because he knows firsthand the empowering sensation of teachers believing in him. Though he says he was not the highest-achieving student in the Department of Music, faculty like Associate Professor of Music and Provost Sandra Doneski '93 recognized and generously rewarded his enthusiasm—and vulnerability.
"We often create situations that avoid vulnerability because we're afraid—we can't predict the outcome," says Langille. "But I would suggest that when we push ourselves, we have greater potential to realize more about ourselves and the person in front of us."
A risky situation for Langille was buying a ticket to Schwerin, Germany, and contacting Michael Ellis Ingram '08, kapellmeister and solorepetitor of Staatstheater Schwerin, saying, "Can I buy you dinner and you explain what this conducting thing is all about?" The results, says Langille, were profoundly valuable. Under Ingram's masterful wing, Langille has spent weeks in Germany observing rehearsals, conducting musicians, reviewing performance, analyzing scores, and discussing theory and practice.
Langille, who is also the organist at Christ Church Parish Plymouth, credits mentors like Ingram and Doneski for opening doors that have led to professional riches early in Langille's career—singing in the Tanglewood Festival Chorus with the Boston Pops under world-renown conductors, visiting the Czech Republic for guest conducting engagements with the Moravian Philharmonic, and leading three orchestras as program director of the South Shore Conservatory Youth Orchestra and chief conductor of its symphony.
Whether he's directing a professional orchestra in Beethoven or teenagers in "Hot Cross Buns," Langille says conducting requires a human element. In moments of vulnerability—when someone misses a cue, sweats before a solo or cracks on a high note—he says "little miracles" occur when he has the grace to maintain a humble attitude, give an encouraging glance and convey his respect. "If we can validate students' voices and say, 'You have a seat at this table, and I can learn with you,'" says Langille, "then when we're onto something."