'Wall Street Journal' Features Andrew Huang '18 and Neema Kamau '20
A Gordon student and alumnus were both named in a recent Wall Street Journal article on the benefits of a small college approach to preparing for big jobs.
"Small colleges do have major strengths, of course," wrote author Sue Shellenbarger. "Students often seek them out for a well-rounded liberal-arts education and a more intimate campus experience. They also tend to have cohesive networks of alumni who go to bat for current students seeking internships and jobs."
This proved true for Andrew Huang '18, who "chose Gordon for its sense of community, close student-faculty ties and proximity to Boston. But he aspired to work in finance—a competitive field where many firms recruit interns and employees from a cadre of elite target schools."
A finance student at Gordon, Huang was a leader of the Business Club, one of the founding members of the Investment Club, and a student participant in the Finance and Faith Forum. Through extensive networking, facilitated in part by Gordon alumni, faculty and staff, Huang eventually landed an internship at State Street Corporation and a job at Cambridge Associates, a global investment-advisory firm in Boston, where he continues to work as an analyst.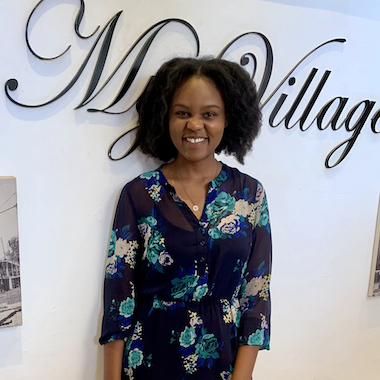 In addition to a wide network, "Gordon College creates internships in-house," WSJ reports. "Neema Kamau, a senior there, says experience she gained as an assistant to the college's CFO helped her land an internship this summer as a global markets analyst with Bank of America Merrill Lynch in New York."
As a Gordon Presidential Fellow, Kamau had the opportunity to form strong mentoring relationship with three CFOs—Mike Ahearn (former), then Gordon Hall (interim) and now John Truschel (current). Originally from Nairobi, Kenya, Kamau previously interned at an international private equity firm.