Ann Fudge to Deliver 2014 Richard F. Gross Distinguished Lecture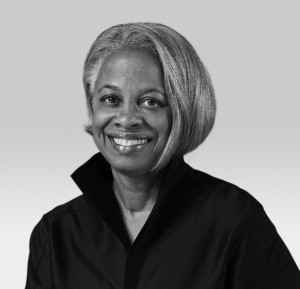 The value of a liberal arts education in "the new economy" will be explored at Gordon College on Monday, November 3,  by Ann Fudge, former Chairman and CEO of Young and Rubicam Brands. Her talk, which is the 2014 Richard F. Gross Distinguished Lecture, will take place at 4:30 p.m. in the Gregory Auditorium (Jenks 237).
Ms. Fudge serves on a number of corporate boards, including those of General Electric, Novartis, Unilever and Infosys, as well as on several nonprofit boards. In 2010, Fudge served on President Barack Obama's National Commission on Fiscal Responsibility and Reform.
The Richard F. Gross Distinguished Lecture Series, inaugurated in 2011, is named in honor of Gordon's sixth president—who helped build Gordon's outstanding academic reputation, and willingness to keep a thoughtful Christian perspective at the forefront of contemporary cultural issues. The series features prominent public officials, scholars and leaders representing a diversity of contemporary perspectives and reasoned discourse.