Jordan Bellamy Receives Research Prize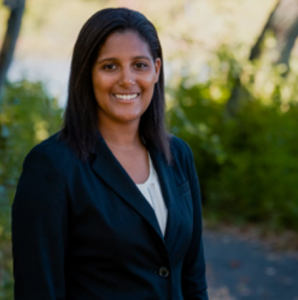 Last week, Clarendon Scholar and Pike Honors student Jordan Bellamy '20 received the Shared Justice Student-Faculty Research Prize from the Center for Public Justice, with Paul Brink (political science) serving as her faculty advisor.
With a pool of applicants from 15 schools within the Council for Christian Colleges and Universities, applications were reviewed by Center for Public Justice panel of judges comprised of professionals working in public policy and social services organizations. Bellamy is one of three college students to receive the research prize.
Bellamy's and Brink's research project centers on the Section 8 affordable housing program in Lynn, MA. "My hope is that my research on the Section 8 affordable housing program in the City of Lynn will provide awareness to the limited affordable housing options in the community," she says.
This isn't the first time the D.C. native has been recognized for her contributions in Washington, D.C. Bellamy has interned in the Maryland House of Delegates, the U.S. Department of Housing and Urban Development, and Environment America, where she provided research and support to close loopholes in the Clean Water Act.