Paul Edwards Appointed Chief Development Officer and Senior Vice President for Advancement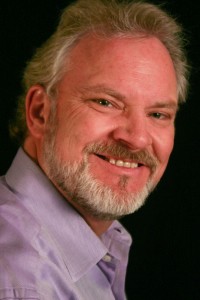 Paul V. Edwards has been appointed as chief development officer and senior vice president for advancement at Gordon College, effective July 1, 2015. Edwards has been providing strategic fundraising counsel and consulting with Gordon's Advancement Office since August 2014. In that time he has helped secure commitments in the seven-figure range to support the expansion of advancement at Gordon, and has raised nearly $1 million toward endowment of academic initiatives. He and the advancement staff are close to achieving the largest annual fund total (as of June 30) in the College's history, and are actively planning the Gordon Celebration of Faithful Leadership dinner in September—with a goal to raise $1.25 million for student scholarships.
Edwards brings to this position extensive experience in all facets of nonprofit organization management and fundraising, including his recent direction of a 10-year, $1 billion campaign for Wycliffe Bible Translators to fund the remaining translations of the Bible for the world's minority languages.
"We are thrilled to welcome Paul Edwards to Gordon," said Gordon College President D. Michael Lindsay. "Paul brings not only a wealth of experience in all aspects of advancement for nonprofit institutions, but also seasoned counsel, to this very important work for Gordon at a key point in the College's progress as we undertake a new strategic plan. Paul is precisely the sort of leader we have sought to bring into this role, and we are delighted he is willing to join us in a permanent capacity."
In addition to securing major gifts, and planning and leading capital campaigns, Edwards has trained the staff and boards of organizations nationwide. His effectiveness in this role led to his appointment to the faculty of the Institute for Charitable Giving, through which he has helped development professionals become more effective and successful on behalf of their organizations. In more than 150 seminars on the strategies for major gift solicitation, he has provided training for major nonprofit organizations and educational institutions including World Vision, the Smithsonian Institution, the American Bible Society, the American Red Cross, Duke University, Princeton University and Oxford University. He also has trained development professionals in seven other countries, including a three-week program for the Chinese Ministry of Culture.
He began his development career in 1978 at his alma mater, Stanford University, where he participated in development work to raise funds both for the university and its medical center; in Stanford's benchmark billion dollar campaign, the first of that magnitude undertaken by any university, he implemented all volunteer and staff fundraising training. He then enrolled at Fuller Seminary, where he earned a Master of Divinity degree while also creating and delivering major gifts training for the Russ Reid Company. As a trainer, he enabled the staff and volunteer leadership of seven campaigns with goals totaling $3.4 billion.
Edwards later joined the leadership team of Prison Fellowship Ministries, and, in 1991, as senior vice president, he led a successful $35 million major gifts campaign. He moved in 1995 to Promise Keepers to lead the PR, development and marketing for "Stand in the Gap," an event attended by over one million men—the largest religious gathering in U.S. history. He served for three years as CEO of Hawaiian Islands Ministries, where he produced and funded the largest interdenominational meeting in Hawaii's history.
"I am thrilled to be joining Gordon College at this pivotal moment in its history," Edwards said, "and I look forward with expectation to all that God will do in the coming months and years."
Edwards and his wife, Jeannie, have been married for 36 years. They have three children, two dogs and two cats. When he's not leading campaigns and training fundraising teams, Edwards enjoys reading history, hiking, traveling and tapping into his theatrical side. An accomplished actor and singer, he has over 40 stage and industrial film credits.
Above (L to R): Allegra, Jeannie, Evangeline, Paul and Skye Edwards