Welcoming Nine New Faculty This Fall
Students in the incoming Class of 2027 aren't the only new faces on campus this fall. Joining them are nine new faculty members hailing from Indiana, California, Massachusetts and Calgary, Canada. They're experts in organic chemistry, education policy and instruction, strategic communication, foreign policy, marketing and artificial intelligence, bringing decades of industry and teaching experience into Gordon's classrooms. Get to know the nine new faces of Gordon's faculty:
Liza Abraham, Associate Professor of Chemistry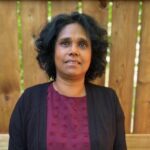 Organic chemist Dr. Liza Abraham comes to Gordon after studying, working and teaching around the world. She began her career working in industry as a medicinal chemist at Dalton Pharma Services in Toronto, Canada, and as a research chemist at the Industrial Technology Research Institute in Taiwan. She then brought her experience into the classrooms at Okanagan College, Mount Royal University and the University of Calgary, Canada, where she taught courses in general chemistry, organic chemistry, nanoscience, pharmacology, toxicology and green chemistry. Most recently at Ambrose University, a Christian liberal arts university in Calgary, Canada, she established a thriving research program in green chemistry, providing students with valuable opportunities to contribute to peer-reviewed publications. She actively engaged in high school outreach and international collaborations, focusing on sustainable approaches to undergraduate laboratory curricula. Additionally, she volunteers with Samaritan's Purse, Canada, supporting global initiatives for clean water. Dr. Abraham holds a Ph.D. from the Indian Institute of Technology, Madras, India, and has postdoctoral research experience at the University of Toronto, Canada; the University of Southern Mississippi; and the University of Sherbrook, Canada. 
Sarah Grant '94, Director of Graduate Education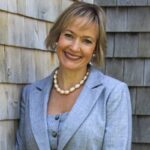 Dr. Sarah Grant returns to Gordon after spending her career in various PreK–12 roles, including teaching, instructional coaching and administration. She is passionate about best instructional practices, including disciplinary literacy, tiered instruction, student engagement, restorative discipline and SEL-integrated instruction. Her research focuses on best practices in literacy instruction, teacher self-efficacy and factors that impact a teacher's instructional decision-making. Other areas of interest include adult learning theory and how teacher-learners are impacted by perceptions of instructional best practices, obstacles to instructional implementation and philosophical orientations. Dr. Grant received B.S. in Middle School Education and English from Gordon, a Master of Educational Leadership from the University of Southern Maine and an Ed.D. with a focus on curriculum and instruction from Northeastern University. 
Noelle Guerin '02, Professional-in-Residence for Strategic Communication, Assistant Professor of Communication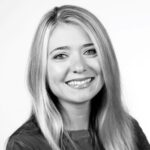 Noelle Guerin started her public relations career in 2002 at Mullen (now Mullen Lowe) after graduating from Gordon with a B.A. in English literature and a minor in psychology. That's when she knew public relations was the career for her. Noelle went on to do marketing and events for a real estate brokerage firm, Citi-Habitats, in Manhattan and then joined a newly formed agency, Cercone Brown (CBC). During her 18 years at CBC, Noelle started 12 experiential public relations programs, which now make up the house program division of CBC, a cornerstone of the public relations and events portion of the business. Noelle has worked on campaigns for clients such as General Motors, Ocean Spray, Sperry Top-Sider and more. In 2020 Noelle resigned from her senior leadership position at CBC to start her own agency, Cru of Two. Cru of Two is a full-service PR and marketing agency with a roster of lifestyle clients ranging from food and beverage to fashion. Noelle has been teaching at Gordon as an adjunct professor and now joins the full-time faculty as a professional-in-residence for strategic communication. Her passion is connecting Gordon students to their own passions and leaders in the fields they're looking to enter, whether it be through internships or full-time positions.  
Kenann McKenzie-DeFranza, Director of Academic Innovation and Strategic Partnerships, Professor in Practice of Education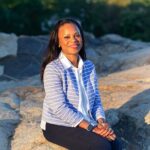 Dr. Kenann McKenzie-DeFranza brings two decades of experience in education policy, advocacy research and teaching to Gordon. Most recently she served as the inaugural director of the Generous Listening and Dialogue Center at Tufts University, and she previously directed the Aspire Institute at Boston University's Wheelock School of Education. At the federal level she served as executive director for the National Board of Education Sciences at the U.S. Department of Education for several years, which oversees all federal funding for education research via the Institute for Education Sciences. She has authored numerous papers and peer-reviewed publications and founded the Aspiring Spirit, LLC, which includes a podcast and motivational speaking services. Dr. Kenann McKenzie-DeFranza serves as a board member for Anchor Bay Church in Beverly, MA; is a Rotarian; serves on several nonprofit boards; is an elected public official on the Beverly Massachusetts School Committee; and serves as president of the North Shore Branch of the NAACP. In 2022 she was recognized with the Heroine Award by the Commonwealth of Massachusetts' Commission on the Status of Women. She earned a B.A. from Cornell University, M.Ed. from the University of Virginia, Ph.D. from Teachers College, Columbia University and a nonprofit leadership certificate from the Harvard Kennedy School.
Chan Shin, Associate Professor of Political Science
Before coming to Gordon Dr. Chan Shin was an associate professor of international relations at Indiana Wesleyan University, where he taught courses in foreign policy analysis, global governance, ethics of global engagement and peace and security. His research and teaching interests include religion and international relations, U.S. foreign relations, international norms and ethics and American political development. Dr. Shin is a native of Seoul, South Korea. He earned his bachelor's and master's degrees from Seoul National University and his doctorate from Syracuse University in New York. 
Steve  Strombeck, Professor of Business and Marketing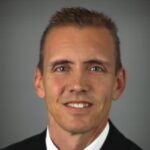 Dr.  Steve  Strombeck  has been teaching  marketing and  business courses  at  Christian  universities in Taiwan, South Korea, and the U.S. for 24 years. Most recently he served as the  dean  and MBA director  of the  School of Business at University at William Jessup University in California, where he was responsible for developing the strategic  and  operational plans for the  School and overseeing the academic enterprise, including undergraduate/graduate curriculum, personnel, budgets and academic excellence.  Dr. Strombeck's expertise  lies in the areas of  services  marketing,  branding and Asian business practices. He has published a number of peer-reviewed articles in leading academic  journals, such as the Journal of Services Marketing, Managing Service Quality and Asia Pacific Management Review.  Since 2000 Dr. Strombeck  has been  organizing and leading study abroad programs for business school students.  These  "on the road" programs  combine  a global course curriculum  with  boardroom executive meetings, manufacturing/facility tours, cultural excursions and marketplace discipleship. Sponsors for these  trips have  included  L'Oreal, Coca-Cola, Credit Suisse, FedEx, J&J, SK Telecom, Hyundai Motors, VW, Nestle, DHL, Samsung, Philips Corporation, Acer, IBM, Panasonic, Citibank and Lenovo. Outside of teaching he has worked as a consultant for a variety of companies, including United  and  American  Airlines,  Starbucks,  Zee Medical Corporation  and 7-11 Corporation. Dr. Strombeck  holds a  B.A. in Economics and Business from Westmont College,  an MBA  from Pepperdine University  and  a  Ph.D. in Marketing from the University of Mississippi.  
Andrea Welty Peachey, Professor of Music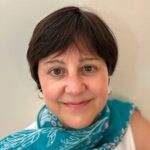 Andrea Welty Peachey brings 24 years of experience as a K–12 music educator to both the graduate and undergraduate music education programs at Gordon. She has taught in four states (Pennsylvania, Connecticut, Texas and Illinois); in many environments, including private and public schools, elementary through high school classrooms and suburban, rural and urban settings; and on many topics, including choral, general and adaptive music, music appreciation and computer technology. Andrea has been a member of the National Association of Music Educators and the American Choral Directors Association in four state chapters. She has directed school musicals and high school jazz and a cappella ensembles and earned superior ratings for her choirs in Texas and Illinois. Andrea earned a Bachelor of Arts in Music Education from Goshen College in northern Indiana and her Master of Music Education from the Hartt School at the University of Hartford, CT.  
Sophia Wetzig '11, Professor of English
Sophia Wetzig holds an MFA in writing from Columbia University and primarily writes nonfiction and essays. Her writing interests include the history of the English language, the everyday lives of literary figures and the word-level effect of the Bible in its various English translations. Before completing her graduate work, she received a Fulbright International Teaching Fellowship to Germany. She enjoys thinking like a writer about everything, particularly in the classroom with students. 
Shelley Zhang, Professor of Computer Science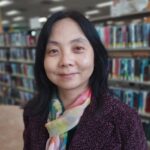 Artificial intelligence researcher Dr. Shelley Zhang comes to Gordon after a lengthy teaching career at the University of Massachusetts at Dartmouth. Her major research focus is on intelligent agent technologies and multi-agent systems, with potential applications in areas such as cooperative team missions, social networks, health informatics, virtual organizations and supply chain management. She has also researched sophisticated negotiation and cooperation in multi-agent systems, intelligent agent architecture designing, agent control and reasoning under uncertainty and information gathering supporting decision-making. Dr. Zhang received her B.S. in Computer Science from the University Of Science & Technology Of China and her M.S. and Ph.D. degrees in computer science from the University of Massachusetts at Amherst.