Amplifying Unheard Voices in Music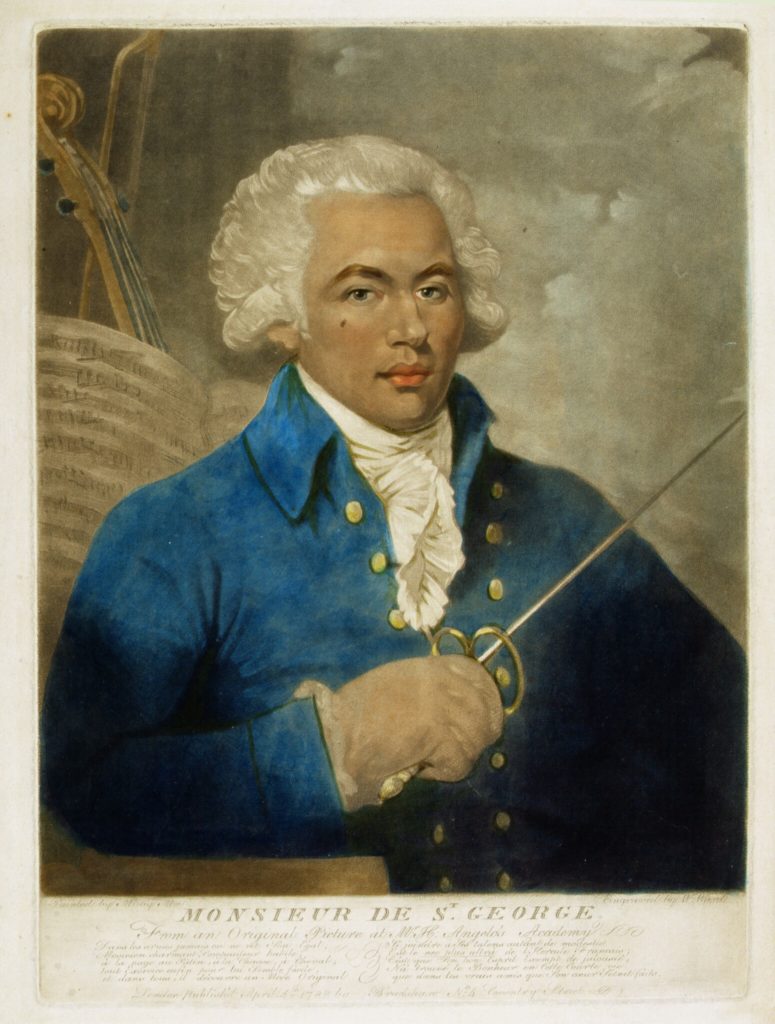 In 1779, Wolfgang Amadeus Mozart wrote the Sinfonia Concertante for Violin, Viola and Orchestra, which would result in 40 professional recordings by 2015. Two years prior in 1777, Joseph Bologne, Chevalier de Saint-Georges, wrote Six Concertante Quartets, which have never been recorded together as a set before—until last summer when Adams Endowed Chair in Music Dr. Sarita Kwok and the Arabella String Quartet made history.
Kwok's fall 2021 sabbatical centered around the endeavor to help resurrect Saint-Georges' legacy. Controversially nicknamed the "Black Mozart," the music of this 18th-century composer, violinist and conductor has been largely lost for centuries.
When Artaria Editions recently published a performance edition of St. Georges' Six Concertante Quartets based on a 1779 first edition—which is the earliest known version of the pieces that exists—Naxos Records called on Kwok and the Arabella String Quartet. Just days before the fall 2021 semester began, the New England-based quartet, whose members hail from all over the world, captured these Saint-Georges compositions with Grammy Award-winning sound engineer Antonio Oliart at WGBH's acclaimed Fraser Studio.
Recording the Six Concertante Quartets was, arguably, the easy part. Afterward, the Arabella String Quartet listened through hours of their music to choose takes that told the right story.
"Prior to recording, we worked with Dr. Allan Badley, chief editor of the Artaria editions, to help inform our interpretation because there is little to no performance history of Saint-Georges' quartets," says Kwok, who leads Gordon's Department of Music.
Though the Six Concertante Quartets are as old as Mozart's well-known masterpieces, their absence from musical history meant the Arabella String Quartet needed to make important artistic choices based on their own knowledge of 18th-century music and research of Saint-Georges, whom Kwok describes as "one of the most fascinating men in history." With a life story is akin to a Hamilton-style musical, the Caribbean-born son of a slave and a French nobleman rose to aristocracy, became Europe's premier fencer and a leading musician, and even performed for Marie Antoinette.
Kwok and her colleagues considered, "What were regional musical conventions of the time? What techniques would Saint-Georges use to push the boundaries? Would his experience in fencing influence the music he wrote for two 'sparring' violins?" With intense study of the score and a plenty of experimentation, they then determined how their album would memorialize his Concertante Quartets.
"It was this incredible experience of discovering an entire parallel universe of music that is not in the Western canon as we study it and know it today," says Kwok. "There's so much familiarity in the language, but at the same time it's completely new to us. Saint-Georges is like a new, old composer."
Naxos Records is scheduled to release the album in May 2022 and has invited the Arabella String Quartet to record more quartets by Saint-Georges.
As an educator as well as a performer, Kwok's goal to advocate for an overlooked legacy goes beyond the recording studio. While on sabbatical, she traveled to the University of Arkansas to present on the Saint-Georges recording project and give master classes in their department of music. The trip reunited Kwok with fellow violinist Dr. Er-Gene Kahng, who visited Gordon in 2019 to share about her work similarly resurrecting the music and legacy of turn-of-the-century Black composer Florence Price.
Together in March, Kwok and Kang will present for the American String Teachers Association national conference in a lecture, "Amplifying Silenced Voices: How Programming Performance and Recording Experience can Teach Advocacy." "We're explaining how we overcame barriers in performing these works and how that's helped us to be better performers, but also better teachers because we are broadening our students' understanding of repertoire."